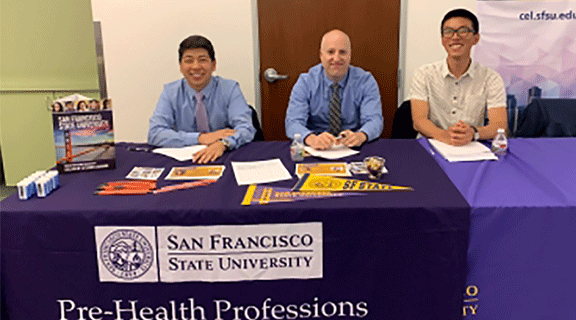 Grad Preview Week: Pre-Health General Info Session and Q&A
Wednesday, October 27
Event Time
12:00 p.m. - 01:01 p.m.
Cost
Free and open to all who register
Contact Email
pbadmit@sfsu.edu
Overview
Speaker: Admissions Coordinators
Come speak with Pre-Health admissions coordinators! This opportunity is intended for students interested in pursuing a career in the health professions. You will learn about what our program entails, who should apply, and the benefits that we offer.
The Division of Graduate Studies will host our annual virtual Grad Preview Week October 25 - October 29. Grad Preview Week includes a series of program workshops, info-sessions, presentations, Cal State Apply application workshops, prospective student office hours, department specific events, all of which showcase graduate education and the opportunities San Francisco State University has to offer. Please join us!
Meeting ID: 830 2047 7190
Password: 927109
Tags
Upcoming Events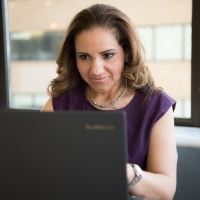 Thursday, July 13, 2023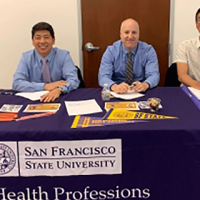 Tuesday, August 01, 2023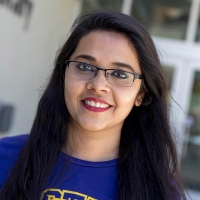 Tuesday, August 01, 2023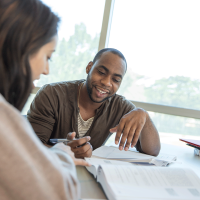 Wednesday, August 02, 2023