General Education Online Courses
Prepare to complete your bachelor's degree. Now you can take your General Education (GE) requirements, including the Golden Four courses (A1, A2, A3, B4), 100% online. These courses are aimed at adult learners who plan to complete a bachelor's degree at a California State University. Students must have a high school diploma or GED to enroll.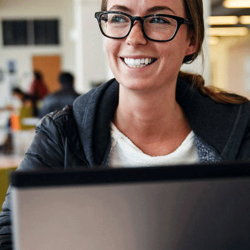 Class Schedule
Online courses currently offered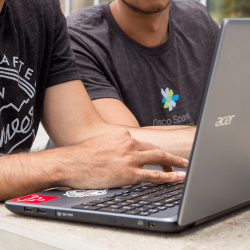 How to Enroll
How to register for classes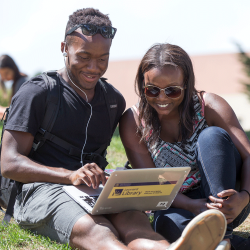 Send Me Updates
Request information about GE online courses
News & Events
About the GE Online Courses
Anyone who needs GE courses to complete a bachelor's degree
People seeking to move ahead in a field that requires a bachelor's degree for advancement, including:

Cybersecurity
Life Sciences
Fire Service
Cost: $395 per unit ($1,185 per 3-unit course)
Length: 8 - 16 weeks per course
When to Start: Fall, Spring, Summer
Financial aid is not applicable for the online courses
San Francisco State University is a doctoral public university serving students from the San Francisco Bay Area, across California and beyond, with nationally acclaimed programs that span a broad range of disciplines. More than 27,000 students enroll at the University each year, and its more than 275,000 graduates have contributed to the economic, cultural and civic fabric of San Francisco and beyond. Through them — and more than 1,800 world-class faculty members — SF State proudly embraces its legacy of academic excellence, community engagement and commitment to social justice.
What GE Courses Will You Take?