Open University
Open University allows you to take space-available SF State undergraduate and graduate classes without formal admission to the University. You can apply up to 24 undergraduate units toward a bachelor's degree or six graduate units toward a master's degree at SF State.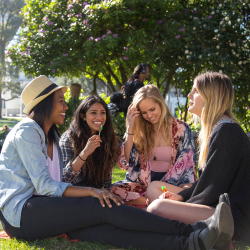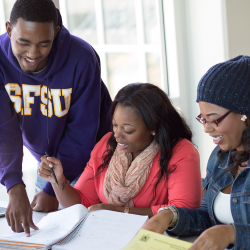 How to Register
How to register and start taking classes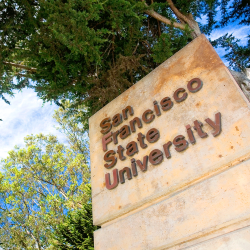 Policies
Find registration policies and procedures
News & Events
About Open University
Important Dates
Summer 2023

| | |
| --- | --- |
| Registration Opens | 04/18 |
| First Day of Instruction | R1/R4: 06/05; R2:06/19; R3:07/10 |
| Last Day to Drop with Full Refund* | R1/R4: 06/12; R2: 06/26; R3: 07/17 |
| Last Day of Instruction | R1: 07/07; R2/R3/R4: 08/11 |
*$20 processing fee applies
Who should take Open University?
Community college students who want to graduate sooner by taking upper-division coursework before transferring to a university
College students who need to improve their GPA before re-enrolling at SF State or another university
High school students who are ready to take college-level classes and have completed their junior year
Professionals who want to change their work by gaining new skills or knowledge
Anyone who wants to learn something new about a favorite subject
If you are a matriculated* SF State student, you are not eligible to enroll in Open University.
*A matriculated student is one who has applied to SF State, is admitted to SF State, or who is enrolled in SF State academic credit classes for the current semester. If you are enrolled for the current semester, you are considered matriculated for the next two semesters, even if you don't take academic credit classes at SF State.
International Students
I-20 forms cannot be issued for students enrolling in academic credit classes through Open University. Students who have a valid visa, or an I-20 from another school, may take courses through Open University. These students will be personally responsible for ensuring they remain in compliance with U.S. Citizenship and Immigration Services (USCIS) regulations.
Cost and Length
Cost: $395 per unit
Length: One semester in fall and spring (4 months), one session in summer (1 - 2 months)
When to Start: Fall, Spring, Summer