Medical Billing and Coding Professional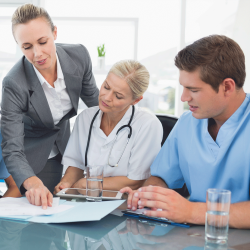 Online Course
Take the course online, on your schedule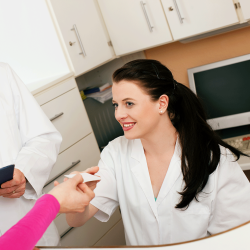 Get Started
How to register for classes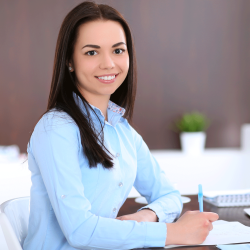 About the Program
The Medical Billing and Coding Profession
Medical billing and coding professionals keep records, calculate patient charges and review files. Duties include: reviewing records; calculating charges for a patient's procedure and service and preparing itemized statements and submitting claims to third party payers. Medical Coders are responsible for the collection of physician charges and patient data to ensure that claims are submitted to insurance carriers accurately and in the most efficient and expeditious manner. Additionally, Medical Coders determine codes for physician procedures and diagnosis — using ICD-10 and CPT-4 coding protocols — for third-party billing purposes.
Employment
Medical billing and coding is one of the fastest-growing careers in the healthcare industry. Employment of healthcare occupations is projected to grow 18 percent from 2016 to 2026, much faster than the average for all occupations, according to the Occupational Outlook Handbook. The need for professionals who understand how to code healthcare services and procedures for third-party insurance reimbursement is growing substantially. Physician practices, hospitals, pharmacies, long-term care facilities, chiropractic practices, physical therapy practices and other healthcare providers all depend on medical billing and coding for insurance carrier reimbursement.
Prepare for Certification
Numerous national certification exams are available for students who complete this course. National certification organizations suggest six months to two years of practical work experience prior to pursuing certain exams.
After obtaining the suggested practical work experience, students who complete this course could be qualified to sit for the American Academy of Professional Coders (AAPC) - Certified Professional Coder Exam (CPC or CPC-H - Apprentice); the American Health Information Management Association (AHIMA) Certified Coding Associate (CCA) exam; and other national certification exams.
Cost and Length
Online Course
Cost: $1,799
Length: Up to 9 months (6 months access with possible 3-month extension)
When to Start: Fall, Winter, Spring, Summer
Payment Plan
Health Ed Today offers 3-, 6- and 10-month payment plans.