Network Administrator
Build the skills you need to install, operate and troubleshoot an enterprise network with our online certificate program.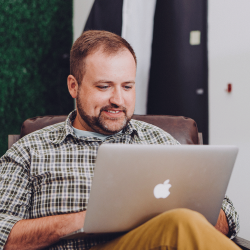 Online Certificate
Learn about the Network Administrator online certificate course.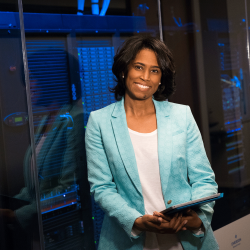 How to Register
Ready to get started? Register for your online course today.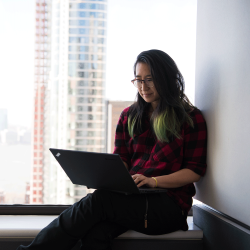 Brochure
Get the Network Administrator program information in a printable file.
News & Events
Video Information Session
Watch the video information session to learn more about our Network Administrator online courses, along with other IT-related online certificates, offered in partnership with World Education.
About the Online Course
Why Enroll?
Fundamental Computer and Electronic Operation
Learn about basic operation of electronic devices including laptops, PCs, mobile phones,and printers. The instruction will cover online system maintenance, configuration and security. You will learn the fundamentals of many electronic devices, their operation and much more.
 
Technical Skills
This program teaches participants the in-depth technical information of Cisco protocols. This includes TCP/IP models, switching concepts, IPv4 routing and more.
 
Beneficial Practice Labs
Upon enrolling in the program, you will be provided with useful practice labs. These will let you practice and implement your new skills and knowledge from this course, as well as increase your performance confidence.
 
Certification Exam Voucher
After completion of this program, you will be provided with an exam voucher for Cisco's 200 - 301. You will also be automatically enrolledin the exam. Exam fees are included in the program. Certification in this field will boost your credibility and career opportunities.
Cost and Length
Certified Network Administrator with Labs
Cost: $4,495
Length: 810 hours / 12 months
When to Start: Fall, Winter, Spring, Summer
CalJOBS
CalJOBS connects dislocated workers with employment training opportunities. SF State is an eligible training provider.
World Education Partnership
SF State's College of Professional & Global Education offers this program in partnership with World Education.
World Education offers a large array of courses and eLearning products to meet the needs of their academic partners. World Education's mission is to create a positive learning journey for students by providing superior service, comprehensive content and expert coaching in a format that is available and affordable to all students. They accomplish their purpose when students complete their program ready to meet the expectations and challenges of their industry and are equipped to find employment.