Step 1:
View the SF State Class Schedule.
Step 2:
Search for Classes:
Use Advanced Class Search
Select Term
For Session select College of Professional & Global Education (CPaGE)
Select Subject
Under Course Number check Include Open University Classes
Click the Advanced Search button
Step 3:
Write down the Class Number for the course

New Students
Step 1:
Create an SF State Login using Quick Admit and follow the email instructions to obtain an SF State Password.
Step 2:
Now you have an SF State Login and Password. Please follow the registration instructions below for Students with an SF State Login.
Students with an SF State Login
Step 1:
Log in to Gateway
Step 2:
Select Student Center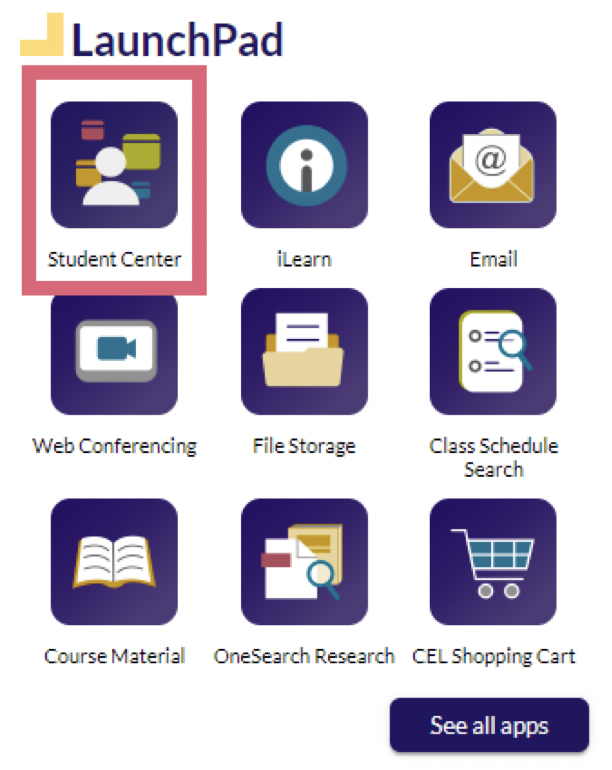 Step 3:
Select Academics > Enroll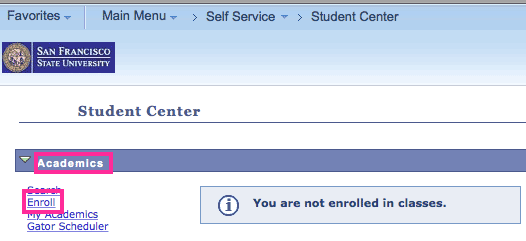 Step 4:
Select the desired Term and Career, then select Continue
For CEU / noncredit courses, select Career Extended Education
For academic credit courses, select Career Postbaccalaureate or Undergraduate

If you have questions about this step, contact Enrollment Services at (415) 405-7700.
Step 5:
Type the Class Number and select Enter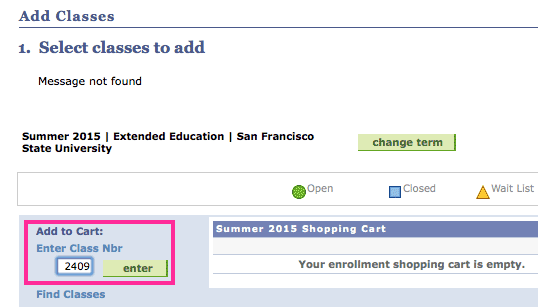 Step 6:
Select Next. The class is now in your shopping cart.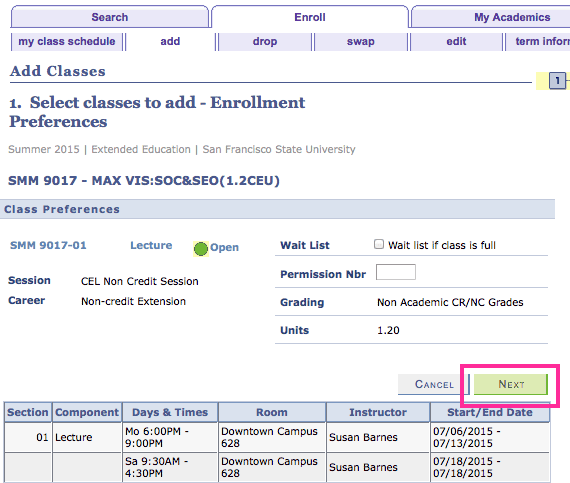 Step 7:
Repeat the above process to add additional classes.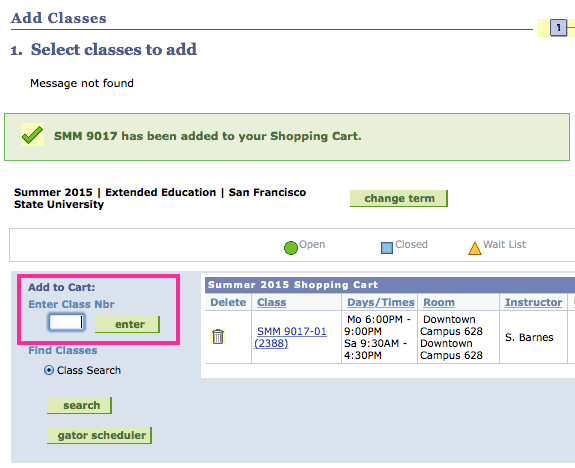 Step 8:
Select Proceed to Step 2 of 3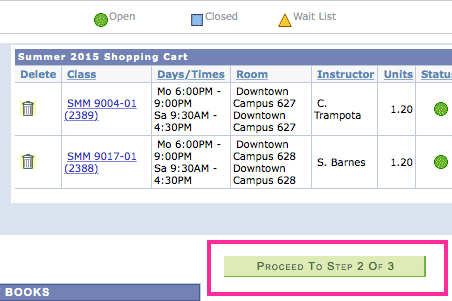 Step 9:
Check the courses in your cart and select Finish Enrolling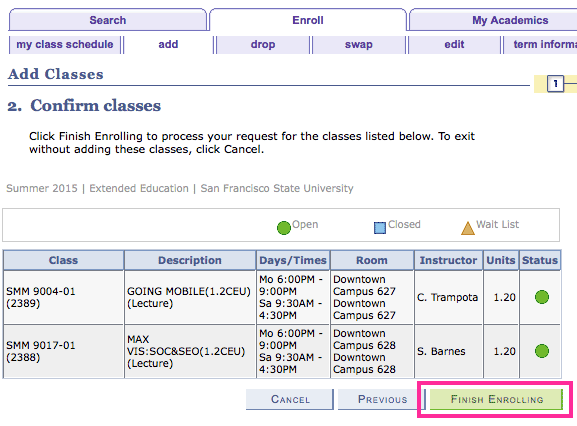 Step 10:
You are now registered in classes and ready to pay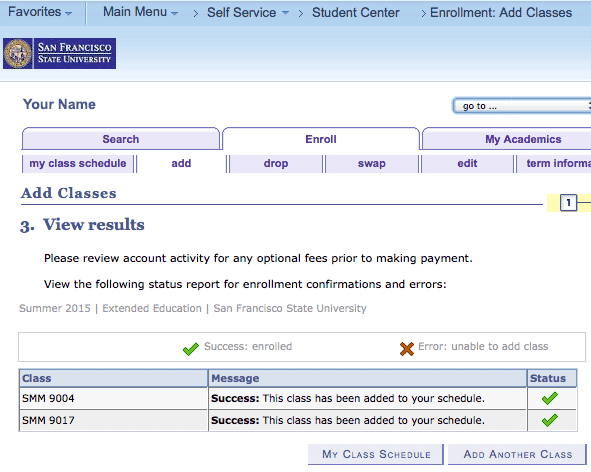 Step 1:
Select Student Center from the top of the page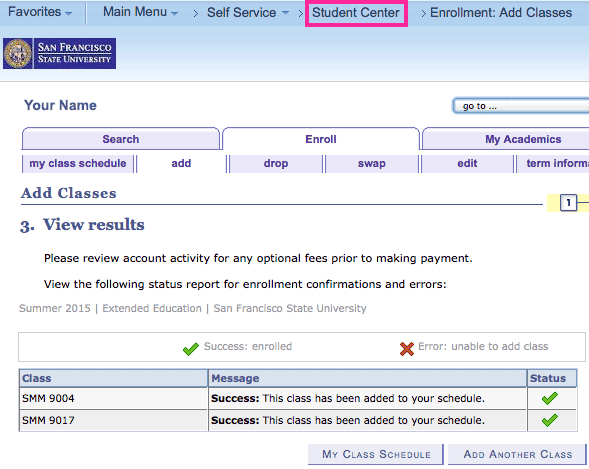 Step 2:
Select Finances > Account Inquiry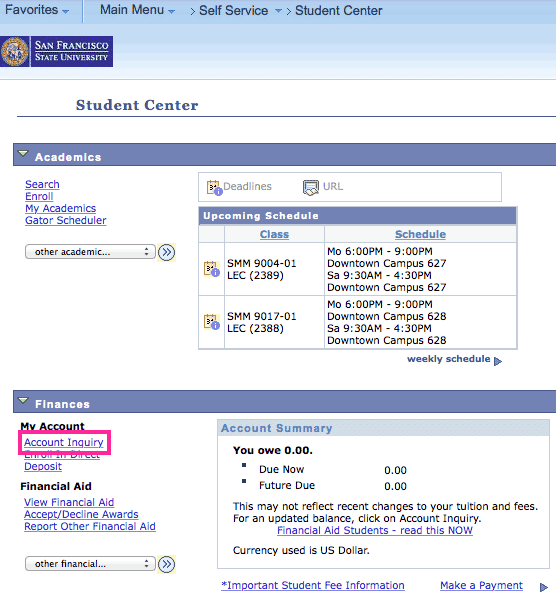 Step 3:
Select Account Summary > Charges Due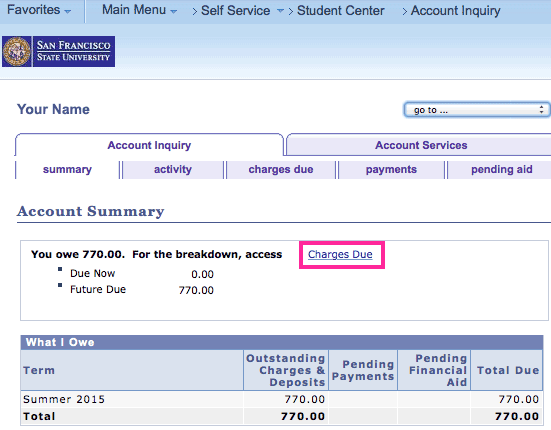 Step 4:
Select Make a Payment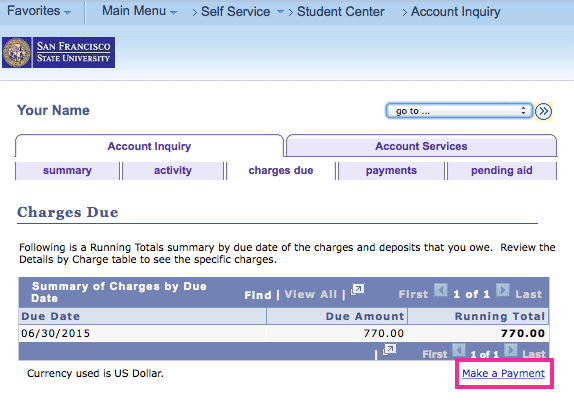 Step 5:
Select Your Account > Click here to make a payment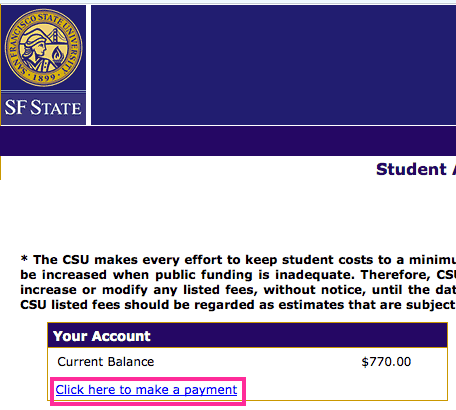 Step 6:
Complete your payment
Other Ways to Pay