Teason Miao
How did you hear about the College of Professional & Global Education?
My cousin was a student in the Project Management Professional (PMP) certificate. He had good things to say when I inquired about it. I checked it out and the prices were reasonable and I was already used to taking classes at night at City College.
What courses did you take at the College of Professional & Global Education? Why?
I finished the AutoCAD certificate program. While AutoCAD is not applicable to my current job, it was at my previous job at the Marin Municipal Water District. I was also concurrently enrolled in the PMP program. PMP has many applications, and I wanted to add more tools under my belt to make myself more valuable to my employer and more marketable in general.
What were some of the highlights of the course or courses?
They were all fun. The teachers had been in the field for many years, so they were not just book smart. They provided relevant work examples one would encounter day to day while being on the job.
What teaching moments in the classroom were especially helpful?
Hard to say. They were all helpful. Each class expanded on the foundation set by the previous class. So you really build on the skills for the software you want to learn.
What are your career goals?
Become PMP certified. Also since my undergrad degree is in engineering I would like to get my professional engineering license and perhaps start my own company. Long term would be financial freedom to spend more time doing what I love, like going to school and learning. I see that as a life-long endeavor. Or maybe opening a restaurant or having a food truck.
How did the College of Professional & Global Education help you reach your goals?
I view education as a resource that helps improve who I am. Having both AutoCAD and PMP on my resume looks good and I would like to think that it is what gave me the edge in landing my current job. Employers like to see you actively participating in your own professional development. That you do more than just show up to work. They want to see you grow. Taking classes also shows that you have the potential to learn.
Could you say a few words about your current job?
I work in construction management as a junior engineer at SF Public Works. It is challenging and rewarding serving the city as a civil servant and the product of constructed roads, curb ramps, sidewalks, and sewers is how I am giving back to the community that raised me up. I love my job.
What else can you share about the College of Professional & Global Education?
I had nice experiences in both programs. They teach specific skill sets for people who want to learn and excel in their careers.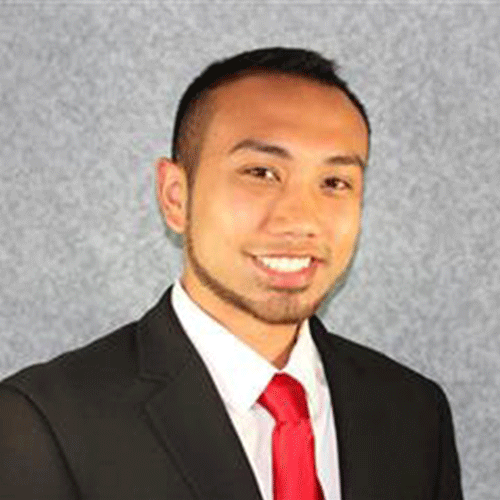 What Students Are Saying
Clinton D.
"SF State Extended Learning's Project Management course is intense and provides a good foundation for taking the PMP certification exam. The PMP exam preparation class, in particular, forces you to get ready for the PMP exam. I would advise students to take the PMP exam soon after taking the PMP exam preparation class."
Project Management Student
"The SF State program taught me the formal PMI methodology. While going through the program, I was able to apply to my on-the-job training to the PMI terminology and process. The Executive Manager who hired me at my current employer was impressed that I went to the effort of learning Project Management the formal 'way'. That's part of the reason he extended the job offer to me."
Alex S.
"Good news to report: I passed the PMP exam yesterday. Rita has a pretty good bead on what the questions are like, so there weren't any surprises. However, it's really difficult to gauge how well you're doing as you take the exam, since it's so long. Thanks for the good class; it was much better than the PM course I was taking simultaneously at another institution. It was tremendously satisfying to reissue all my résumés with new awesomeness attached!"
Birgit R.
"My new job is incorporating absolutely everything I have ever done in life, beginning with the technical side of my industry, IT, Business Processes Engineering, P&L responsibility, leadership and most importantly now Project Management. I have a big challenge with this job, and I have the tools now to master it."
About the Project Planning and Management Overview Class
Project Management Student
"The Project Planning and Management Overview course exceeded my expectations. It was the best continuing education experience I've had."
Karina M.
"Coming in to this class with nothing but the barest knowledge of the subject, I left with a firm grasp of the subject matter and felt positive about my learning."
James H.
"One of the best learning experiences I have had. This was an excellent experience and above my expectations. Doug is an engaging, encouraging and very effective instructor. I left the class much wiser and grateful."
Kelly M.
"Outstanding, above and beyond all of my expectations. Extremely helpful for project management career preparation and maintaining this career. The materials provided by the instructor and all information shared by the instructor and students is a wealth of information for current and future application."
Tyrone N.
"A real breakthrough approach to managing anything, but especially projects. The foundation and concepts are applicable to all environments all levels which is unique from other classes. The class was a great broad sweep of concepts with highly applicable tools and detail to truly grasp how to apply the PMBOK/PM immediately."
Joy G.
"If you are currently managing projects or if you are looking to become a project manager, you will benefit from this class! You will be surprised and delighted by how useful the class is and the knowledge of the instructor."
PMBOK, PMP and CAPM are registered marks of the Project Management Institute, Inc.