Semester @ SF State
For international partner university students. Semester @ SF State provides international students with the opportunity to take one or two semesters of academic courses at San Francisco State University. Students can choose from a wide variety of classes in over 100 different disciplines on a space available basis. Students can take classes in business, engineering, design, communications, international relations, social sciences and more.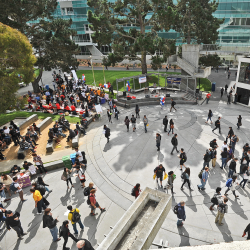 Dates, Cost and Application
Semester dates, cost, how to apply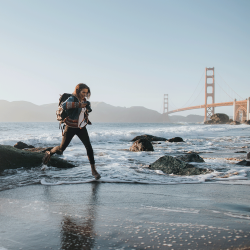 Courses and Registration
Course information and registration FAQ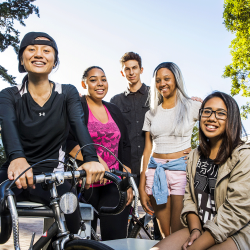 Brochure
Program information in a printable file
Introduction
Learn about the Semester @ SF State program in this Virtual Information Session with Alexander Chang, Director of Recruitment and Global Partnership.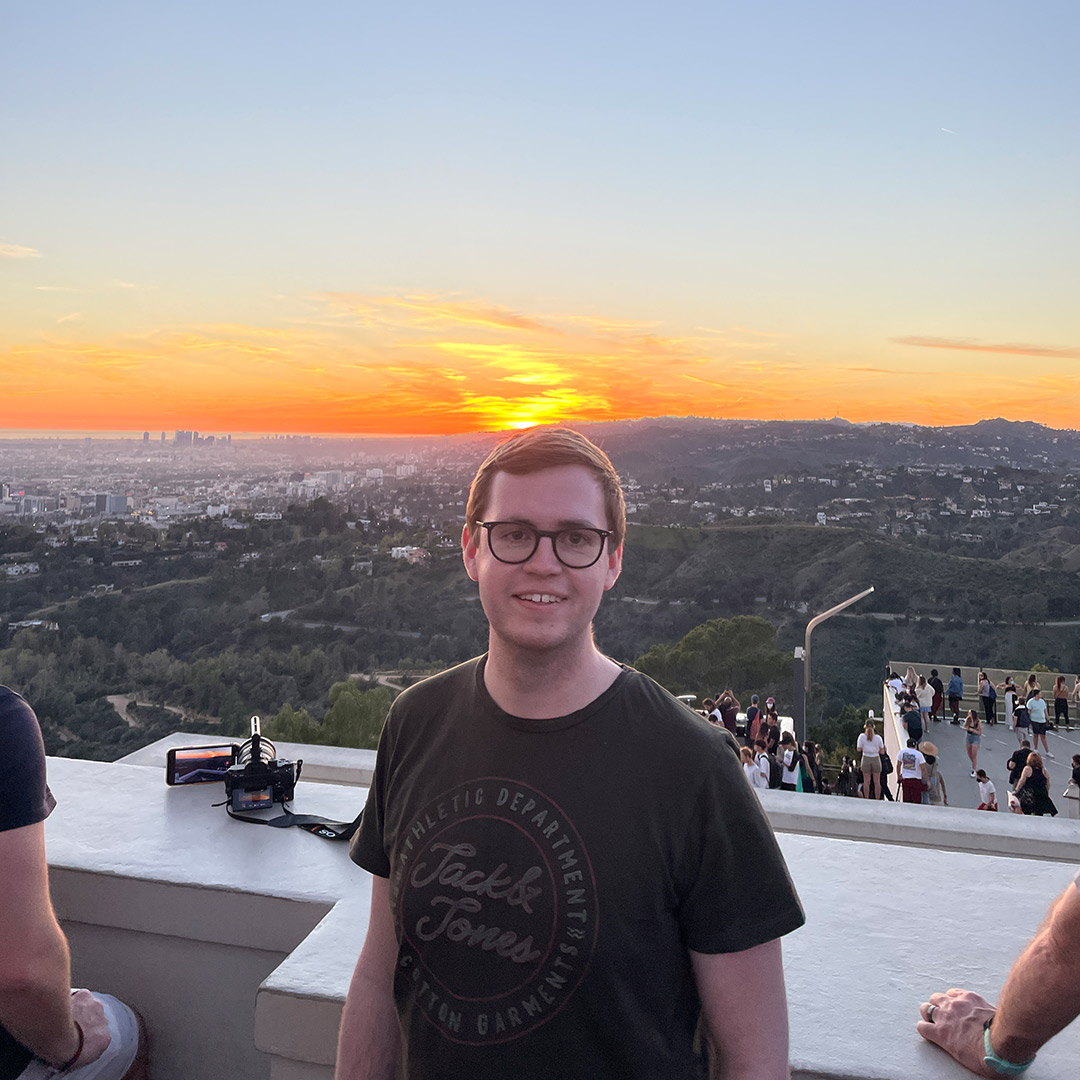 What Students Say
"San Francisco is a wonderful city with many parks, attractions and diverse neighborhoods. The campus in the south of San Francisco also offers many opportunities for studying, resting, meeting friends and playing sports. My classes were interesting, and in addition to the regular classes, I signed up for a free Living in San Francisco class for international students, where we explored different parts of the city with a local guide to learn more about the places. Today I look back on five months full of new experiences, new friends and a lot of fun!"
Christoph Elligsen
International Student from Germany
About the Semester @ SF State Program
Overview
Semester @ SF State will allow you to:
Enroll in 12 units (undergraduate) or 9 units (graduate) of SF State academic courses per semester
Study at SF State campus along with SF State students for one or two semesters
Receive an official SF State transcript showing your earned course units
Course units and grades may transfer back to your home institution
Enroll free of charge in A U 110: Living in San Francisco to learn more about and experience the City of San Francisco.
Why Semester at San Francisco State University?
A Diverse and Welcoming Campus for Every Student
San Francisco State University is a doctoral public university serving students from the San Francisco Bay Area, across California and beyond, with nationally acclaimed programs that span a broad range of disciplines. More than 27,000 students enroll at the University each year, including 1,800 international students from over 100 countries. SF State and its more than 275,000 graduates have contributed to the economic, cultural and civic fabric of San Francisco and beyond. Through them — and more than 1,800 world-class faculty members — SF State proudly embraces its legacy of academic excellence, community engagement and commitment to social justice. For more information, visit the San Francisco State University website.
Experience the Unique Culture of San Francisco and Silicon Valley
The University's motto is Experientia Docet — Experience Teaches. Professors come to the classroom with a wealth of industry knowledge. They leverage that experience to give students the real-world examples of what they can expect when their getting started in industry.
All the Amenities with One Easy Admission Process
Students in the program are able to experience all of San Francisco State University's unique amenities with a quick and simple admission process. You'll be able to travel the beautiful city of San Francisco using an included transit pass, experience the diversity of the University's campus and hear from our guest speakers during campus events.
Access to SF State Support & Resources
Access to advisers for course selection and registration
An orientation to University resources and class expectations
Academic support seminars and housing assistance
An unlimited transportation pass for local buses and trains
The chance to experience the local culture of San Francisco with outdoor recreation, cultural outings and sporting events.
Housing
Both campus housing and off-campus housing will be available to Semester @ SF State students upon request. 
For further information, please visit the SF State Housing website: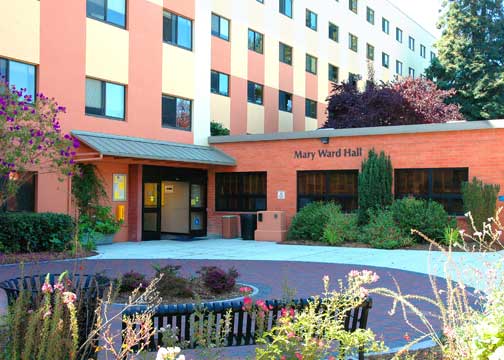 Partner Information
Students from partner universities will attend the Semester @ SF State program in person as J-1 exchange visitors. One of the goals of the exchange visitor program is for participants to have the opportunity to engage more broadly with Americans and share their own cultures with their U.S. host communities.
All J-1 students are expected to contribute to the internationalization of SF State through campus and community engagement. More details about opportunities to contribute will be shared during the mandatory J-1 student orientation.
This program is also available to eligible students from any university around the world to attend virtually and take online courses via Open University. 
Please contact the Director of Recruitment and Global Partnership, Alexander Chang at achang@sfsu.edu to confirm if your institution is an SF State partner.
Cost and Length
Semester Tuition:
$6,324 (12 units undergraduate / graduate non-business)
$4,743 (9 units graduate non-business)
$7,200 (9 units graduate business)
$395 per unit (online)
Length: 1 - 2 Semesters
When to Start: Fall, Winter (Winter Session Online), Spring
For all partners, we cover the cost of shipping DS-2019 forms to the partner office. If students want documents mailed to their home, they will need to pay for shipping.