Global Recruiting Partners
San Francisco State University (SF State), located in one of the world's most vibrant and beautiful cities, is a recognized leader in addressing issues both global and close to home.
About SF State
As the only comprehensive master's granting public university in San Francisco, SF State ranks fourth in the nation among master's institutions that host international students and ranks first among U.S. universities for the number of students who study abroad for an academic year. With a diverse range of students from almost every state and nearly 100 countries, SF State teaches students to succeed in a pluralistic society and global economy. SF State's highly diverse campus consistently ranks in the top 20 nationwide in awarding undergraduate degrees to minorities, which includes over 1,800 international students per year. To learn more about San Francisco State University, visit the About the University page.
How to Partner with SF State
Procedure for establishing an official recruiting agency partnership with SF State:
Send an inquiry email with your company information to globalpartners@sfsu.edu and express your interest in working for SF State as an official recruiting partner.
Please read this page for detailed information on the partnership procedure.
Depending on which programs you would like to forge a partnership, the College of Professional & Global Education (CPaGE) / Office of International Programs (OIP) will email you the agent application form.
Answer all questions in the application and provide three institutional references.
Submit the completed application.
Upon receiving your application, we will review your agency's information and conduct a thorough reference check.
Note: SF State will require three positive institutional references for your application to be accepted.
We will email a draft of the "San Francisco State University (SF State) Recruiting Services Agreement" to your agency once the reference checks are successfully conducted. You will need to state that you agree with the terms of the agreement.
Your application must be preliminarily reviewed and approved by the campus' International Programming Committee.
We will submit the completed customized agreement to the California State University (CSU) Chancellor's Office for official review and approval.
After we receive approval from the CSU Chancellor's Office, the College of Professional & Global Education (CPaGE) / Office of International Programs (OIP) will email the approved agreement back to you for your signature.
Once we receive the signed agreement from you, we will forward them to the President's Office for final review and signature. Once the two parties have signed the agreement, it becomes official.
We will email you a copy of the executed SF State Recruiting Services Agreement and the Certificate of Agency.
Support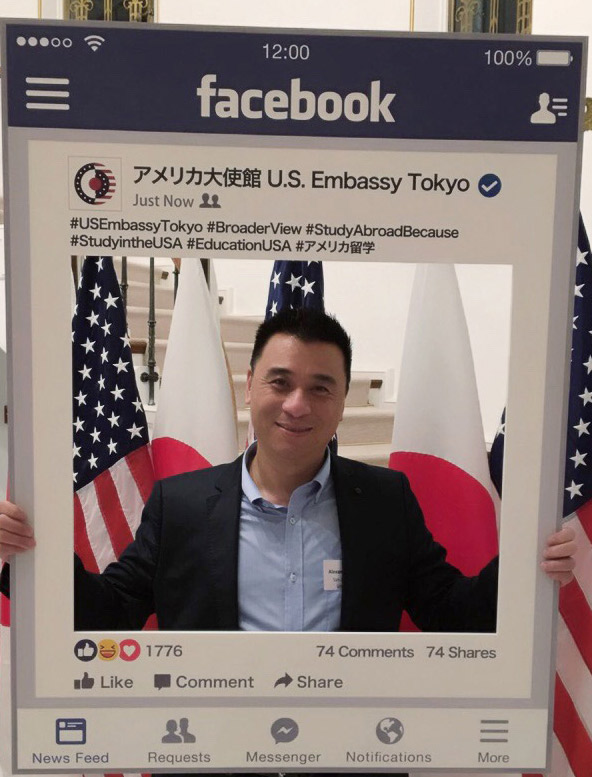 SF State will help agents with any questions, provide an agent manual and offer Skype trainings. SF State also strives to meet agents in person once a year at industry conferences and events, including occasional site visits.
Contact Us
For questions about partnering with SF State, contact:
Alexander Chang
globalpartners@sfsu.edu
For questions about program specifics or admission to a particular program, visit the respective program page.