Summer in San Francisco for Partners
Summer in San Francisco for partner universities is a complete university experience in San Francisco, California, USA.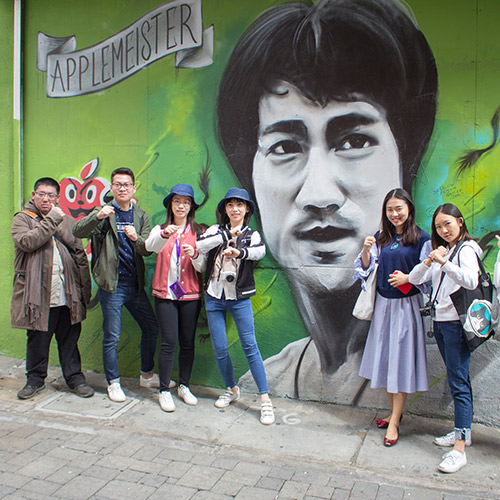 Experience the City
Spend your summer immersed in the culture of one of the most diverse and exciting cities in the world! Enjoy everything San Francisco and the Bay Area have to offer, including planned trips, social activities, and visits to high-tech companies!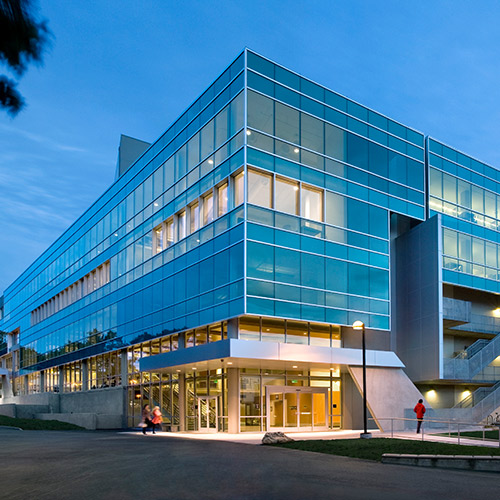 Earn University Credit
Take one university course (3 weeks/3 credits) or two university courses (5 weeks/6 credits) at San Francisco State University (SF State). After successful completion of the program, you will be eligible to receive an official SF State transcript. You may be able to transfer the credits back home or to other universities around the world.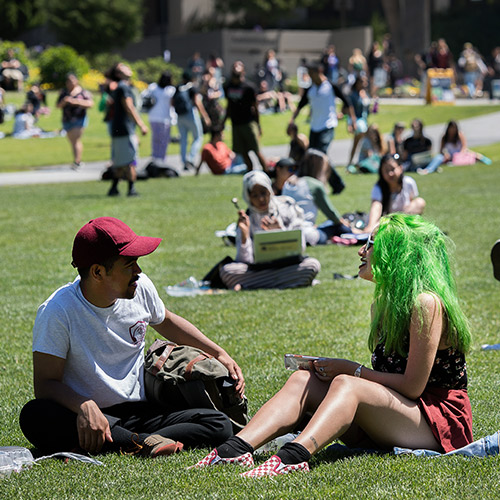 Be Part of SF State
Be part of the American university experience while you live on-campus in a student apartment. On-campus housing has everything you need, including social activities, WiFi, shared common space and a meal plan. Immerse yourself in campus culture and make lifelong friends!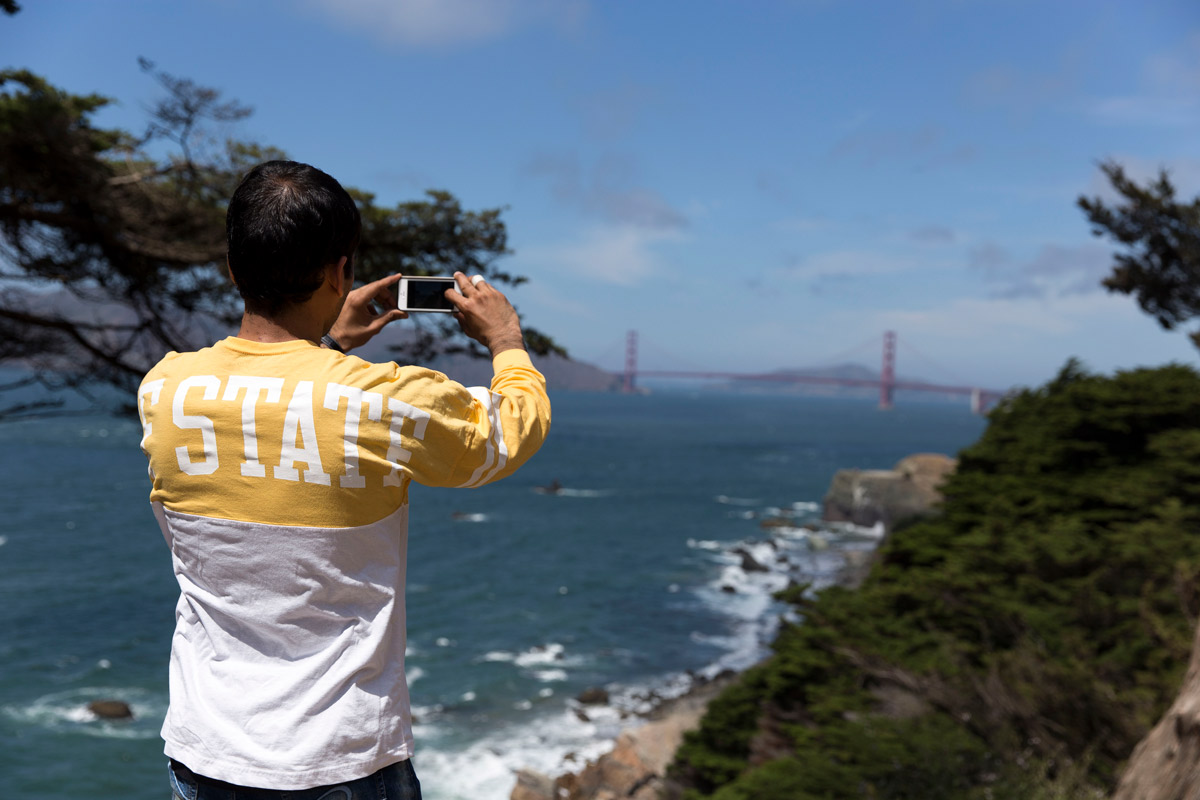 In the Summer in San Francisco Program You Will:
Study and live in a real American university campus
Visit San Francisco neighborhoods famous for their unique culture, arts, businesses and more
See firsthand how innovation and entrepreneurship influence every aspect of life in San Francisco, from technology to food
Experience San Francisco like locals do!
About the Program
Courses
Five-Week Sessions (Six Units)
Courses will be available online on the SF State Class Schedule before the summer term. To view a selection of courses that may be offered, see Sample Courses.
Three-Week Sessions (Three Units)
For three-week customized sessions, any course from the SF State Academic Bulletin can be offered.
Application Requirements
Graduated from high school or at least 18 years of age by start of the program
Copy of transcripts in English to assist with advising and course placement
TOEFL iBT 61, IELTS 6.0 or the equivalent
Dates and Fees
Summer 2022 Dates and Fees
Dates
Length of Program
Tuition Fee*
Housing Fee
(On-Campus Apartment)
Customizable
3 weeks (in person)
$1,581
TBD
Customizable
3 weeks (online)
$1,185
N/A
R1: early June - early July or
R3: early July - early August
5 weeks (in person)
$3,162
$2,549 (double)
$2,836 (single)
R1: early June - early July or
R3: early July - early August
5 weeks (online)
$2,370
N/A
*Students who apply directly through partner home institutions will receive a 10% discount on tuition. If you apply through an agent, you will not receive the discount. The discount is applicable for a maximum of one to two consecutive semesters of study.
Notes:
Program fee will be due in full one week after the priority deadline.
For all partners, we cover the cost of shipping I-20's to the partner office. If students want documents mailed to their home, they will need to pay for shipping.
Students are encouraged to apply early. Applications may be accepted after the priority deadline on a space-available basis.
Program can be offered to university partners only for cohorts of 15 or more.

3-week program is cohort based and dates can be customized anytime throughout the year for each group.
5-week program is usually available through R1 and R3 sessions with specific dates listed below.
Program Fee Includes:
Three undergraduate units (3-week) or six undergraduate units (5-week)
A robust orientation program and ongoing advising services
An activities program that may include:

Outdoor recreation, cultural events and sports
Visits to San Francisco neighborhoods famous for their unique culture, arts, music, food, businesses and more
Volunteer opportunities
Guest speakers from local industries
Optional fees (non-refundable, subject to change):
Muni: $40 per calendar month. Unlimited monthly transportation pass for local buses and trains.
Mashouf Wellness Center: $89 summer semester. Semester access to the Mashouf Wellness Center including state of the art fitness and aquatics facilities, and a recreation and outdoor program.
SF State On-Campus Housing
See On-Campus Housing for rates and details.
Off-Campus Housing
Please see Off-Campus Housing for information. We will be happy to discuss private residence, homestay and other options. Please contact globaled@sfsu.edu for detailed information.