Pre-Health Professions
The College of Science & Engineering offers a full-time, two-year Post-Bac Certificate Program designed for students who already have a bachelor's degree, to obtain prerequisite coursework necessary to apply for medical school. This program benefits students seeking to apply to dental, pharmacy, optometry and veterinary medicine health profession schools. This intensive program guides a cohort of 20 - 60 students through dedicated introductory science lecture and lab courses, discussion sections, clinical experience and a Health Professions Colloquium.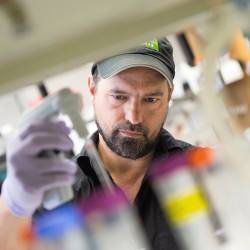 Certificate
Learn about the formal post-bac program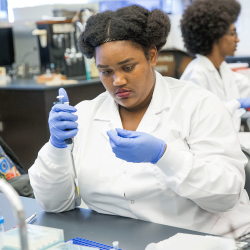 Information Sessions
Find upcoming informational events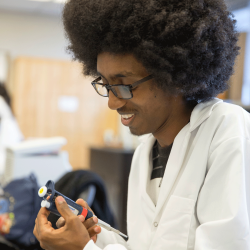 Overview
Our highly structured programs are intended for students that have already earned a bachelor's degree and wish to apply to U.S. health professional schools. The programs are suitable for those taking prerequisite courses for the first time, those retaking prerequisite courses, and those taking a combination of first-time and retaken prerequisites. These prerequisites consist of a combination of science, math and social science courses. Participants are also welcome to choose among the many science and public health electives we offer. Because of the broad range of courses we offer, our programs are suitable for students interested in applying to the following health professional schools:
Medical (Allopathic, Osteopathic, Naturopathic, etc.)
Dental
Nursing
Physical Therapy
Physician Assistant
Pharmacy
Veterinary
Optometry
Podiatry
Curriculum
Explore the Formal Post-Bac Program curriculum tracks on the SF State Pre-Health Professions website.
Benefits
Enrollment in courses is reserved for our post-bac students.
Cohort structure: students are organized into mutually supportive cohorts of as many as 60 students each. This feature emphasizes cooperation rather than competition.
Flexibility: Students are not required to take classes they have already completed and done well in, electives can be taken as needed, and part-time enrollment is possible.
Students in the program will receive a high level of staff support and personalized academic advising.
A committee writes detailed letters of evaluation for students upon completion of the certificate.
Auxiliary course work is offered each semester in the form of discussion sections (SCI classes) designed to further enhance learning.
Professional development colloquia are offered during the first and final semesters for students to assess their career goals, develop effective application strategies, and create community.
We have created a nationally recognized program with a modern curriculum, high standards and a high success rate that is successfully training the healthcare leaders of tomorrow.
Cost: ~$5,500 - $6,000 / $600 per unit
Length: 2 - 6 semesters
When to Start: Fall, Spring, Summer