Who Should Apply in Spring
Pre-Nursing Post-Bac: Applicants must have completed a basic biology course, a basic chemistry course and a college math course.
Formal Post-Bac:

Career Changer Track (CCT): Applicants must have completed major's level General Chemistry I, Organic Chemistry I and a college math course.
Academic Enhancer Track (AET): All applicants are welcome.
Instructions
Application Period: August 1 - October 1
Deadline: October 1, 8:59 p.m. PT/11:59 p.m. ET
The application has two parts. Both must submitted by the deadline.
Cal State Apply Instructions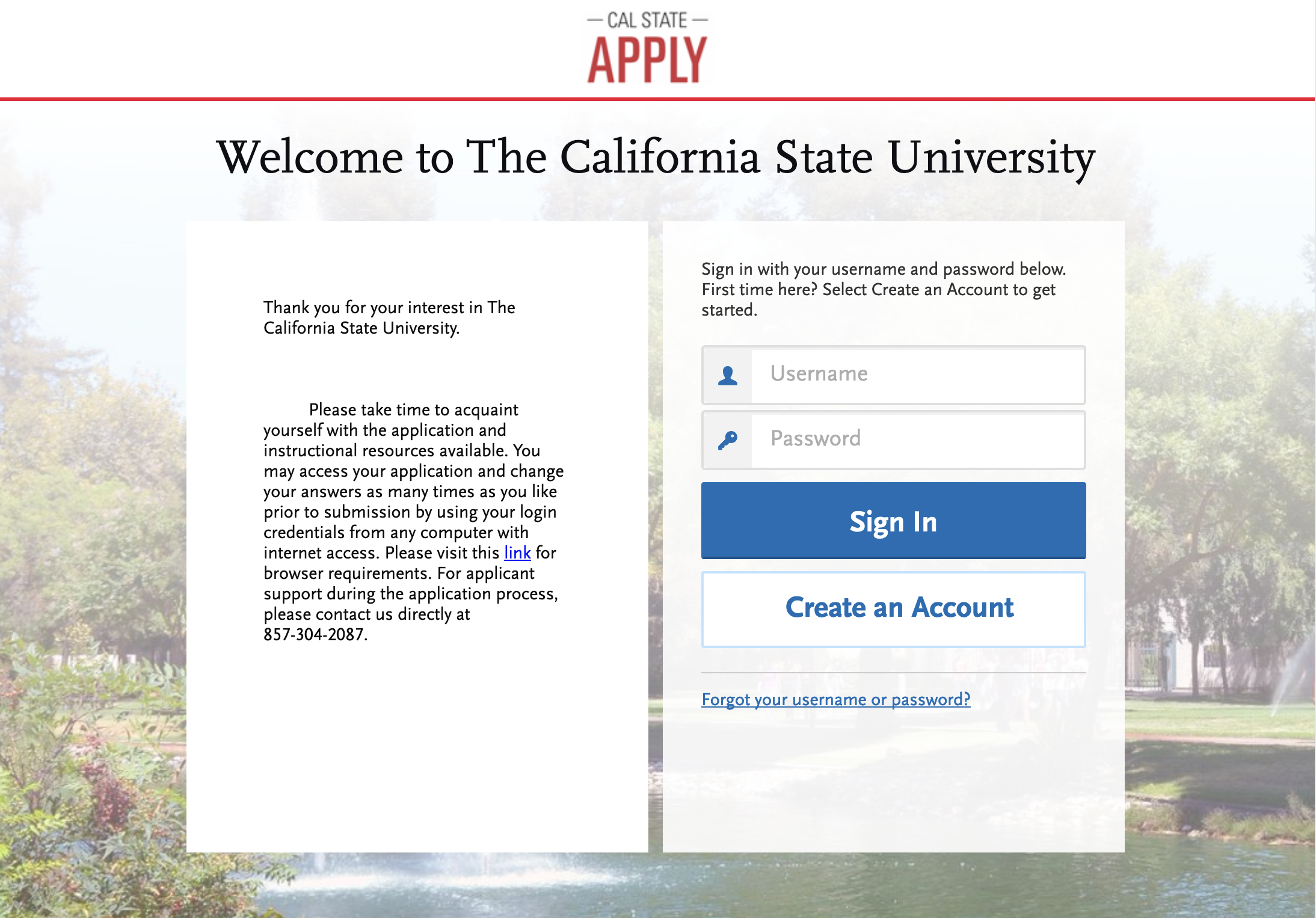 After creating your account, choose the following option when Completing Your Profile: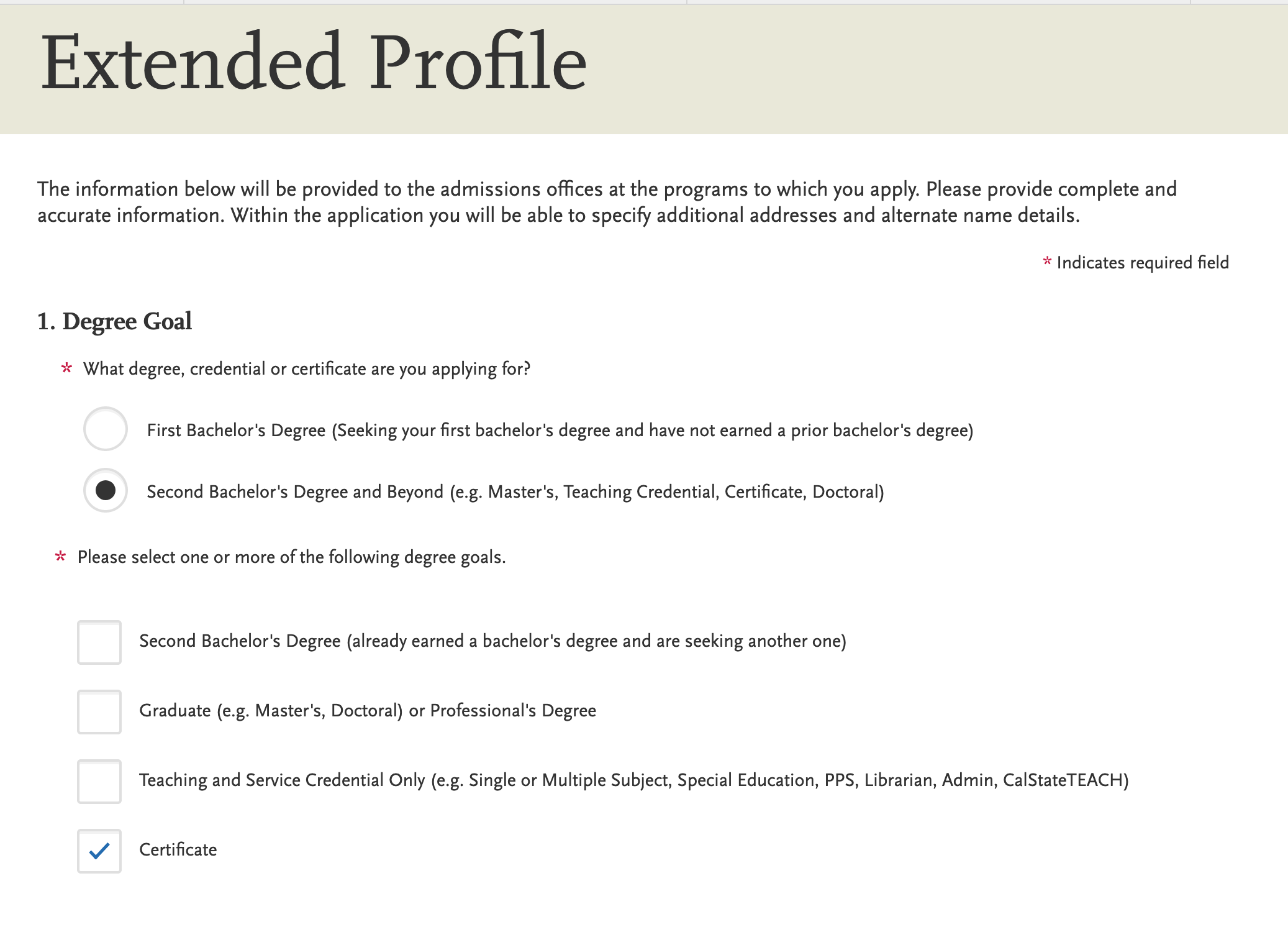 Next, you can Start Your Application and will have the option to Select the Program to Which You Want to Apply. You may filter by campus, San Francisco State, and select which program to which you are applying.
Pre-Medical, Pre-Dental, Pre-Physical Therapy, Pre-Pharmacy, and other Pre-doctoral students should apply to the "Pre-Health Professions" program.
Pre-Nursing, Pre-Physician Assistant, Pre-Public Health, and other Pre-Master's students should apply to the "Pre-Nursing" program. Although that program is titled Pre-Nursing, it offers relevant prerequisite courses for the aforementioned health professions.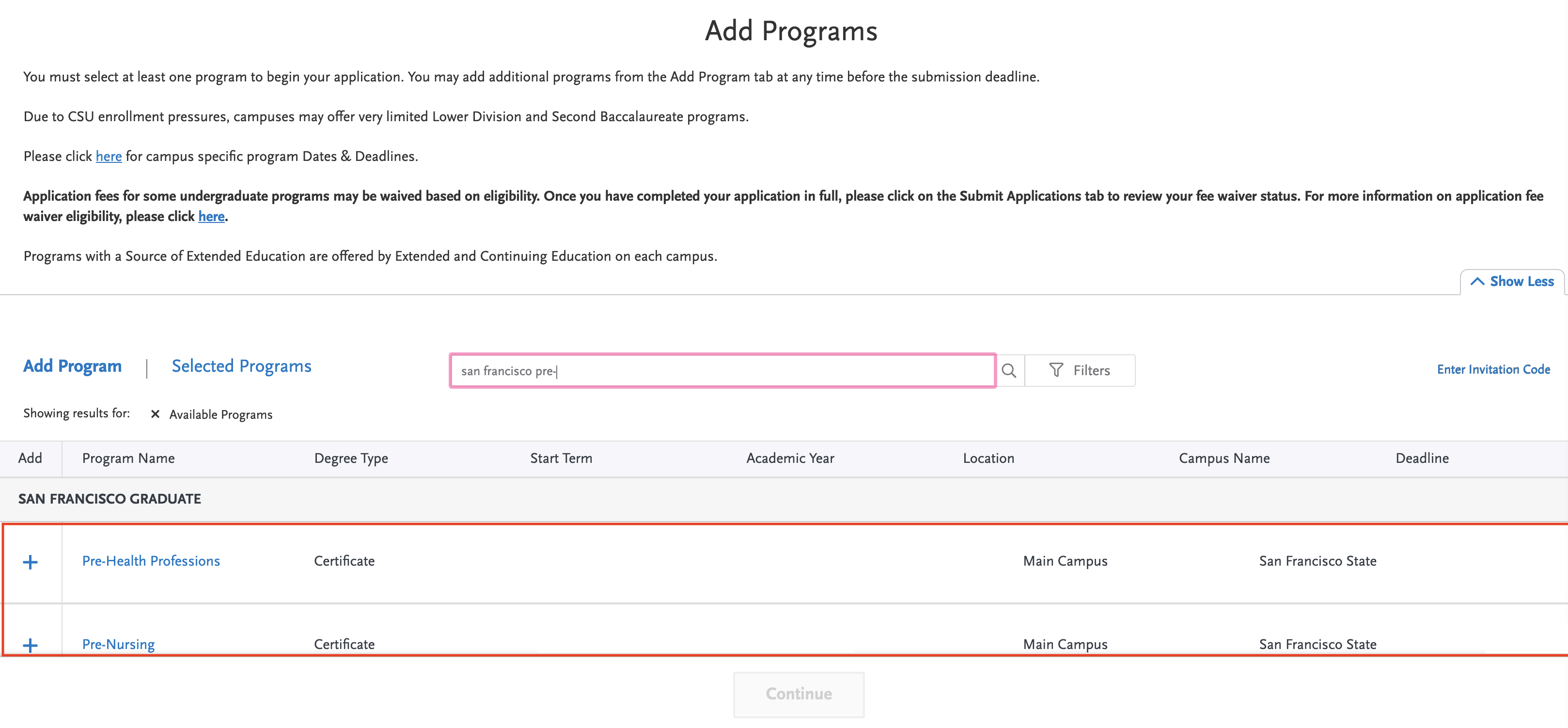 If you are not able to find the programs listed, please check your "Extended Profile" by clicking on your name in the upper right corner to ensure that you have selected the correct Degree Goal.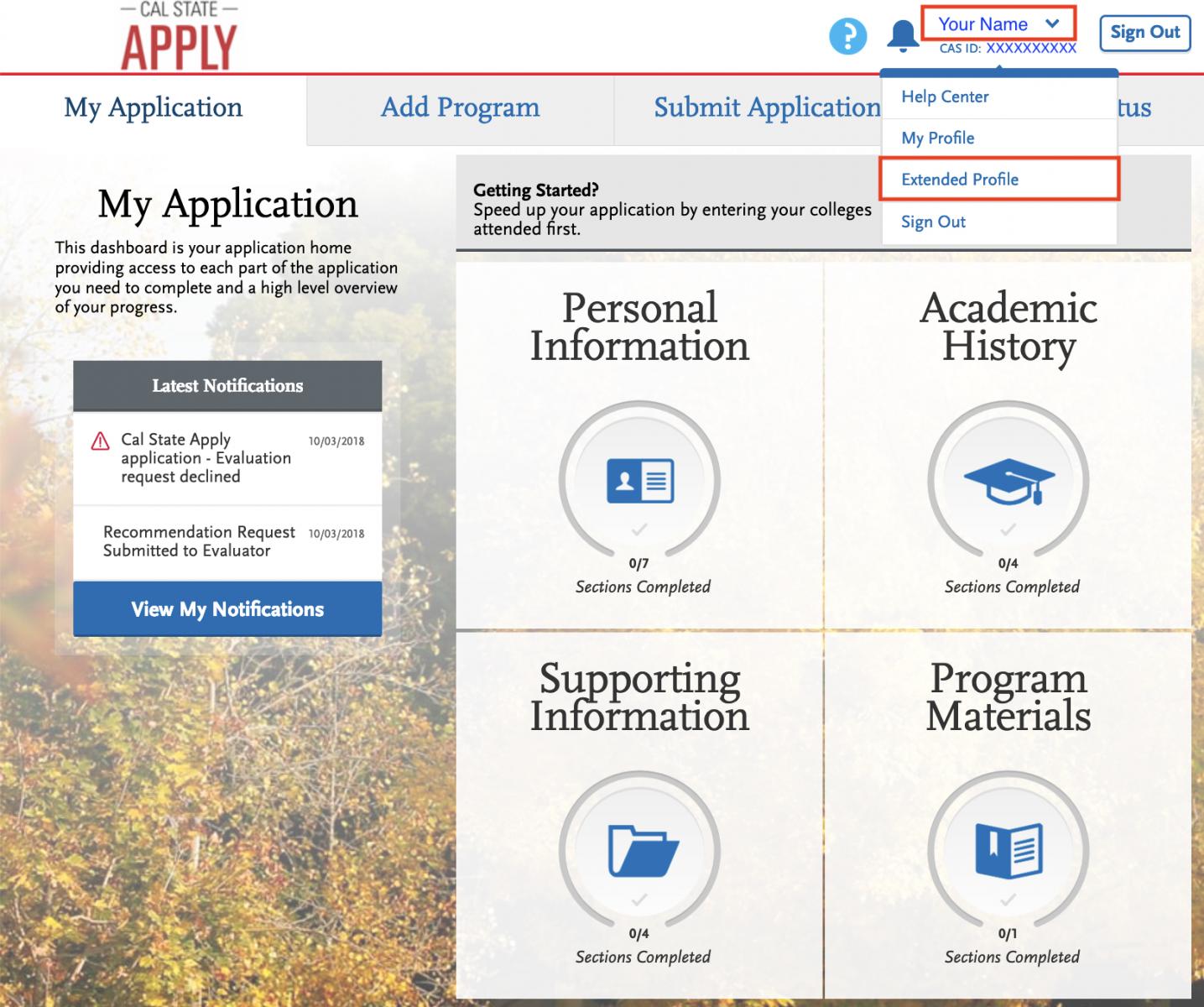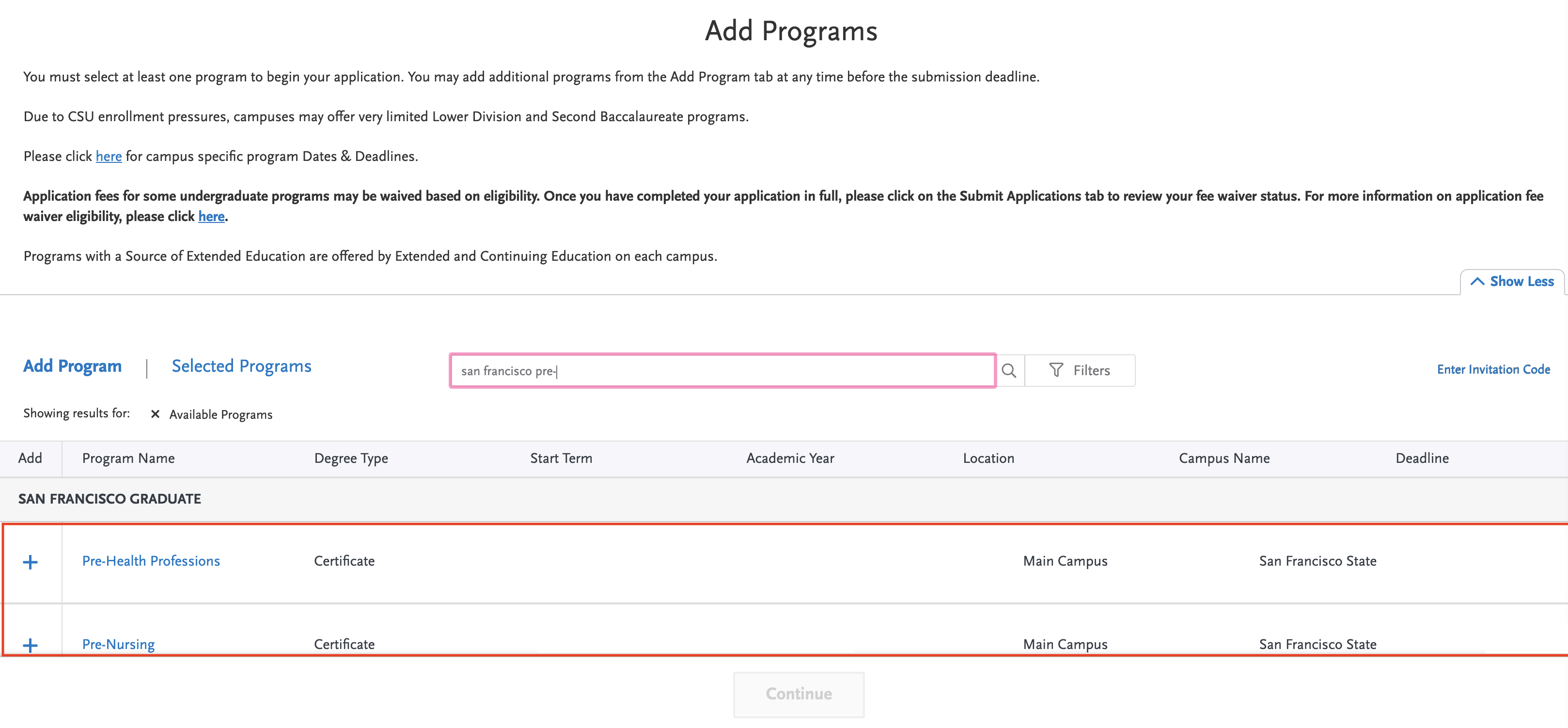 When switching to a new profile, you may be asked to delete an in-progress app. Click "Continue."
Make sure you click "Save Changes" in order to proceed.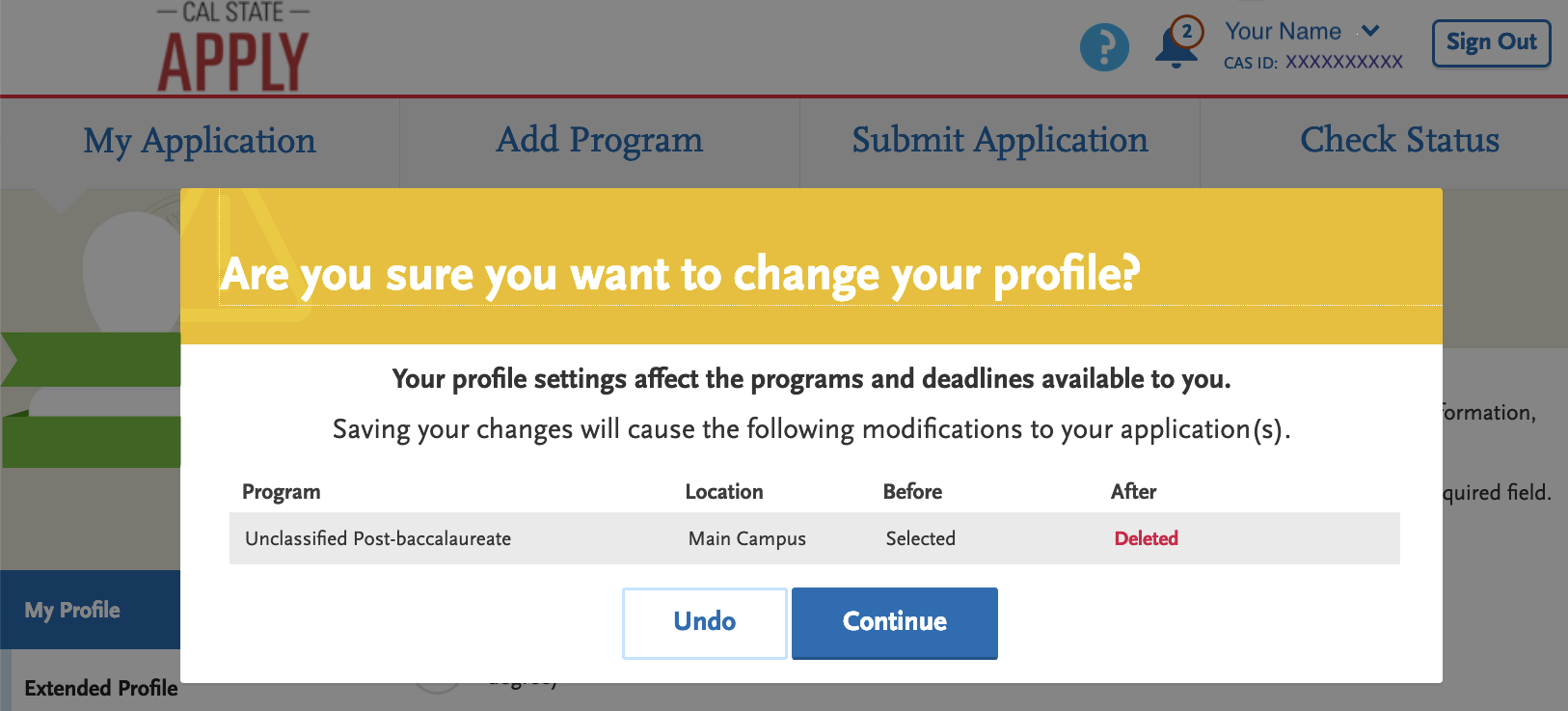 Once you have selected your program, click "I am Done, Review My Selections" to review your selection and deadlines. You can then "Continue to My Application."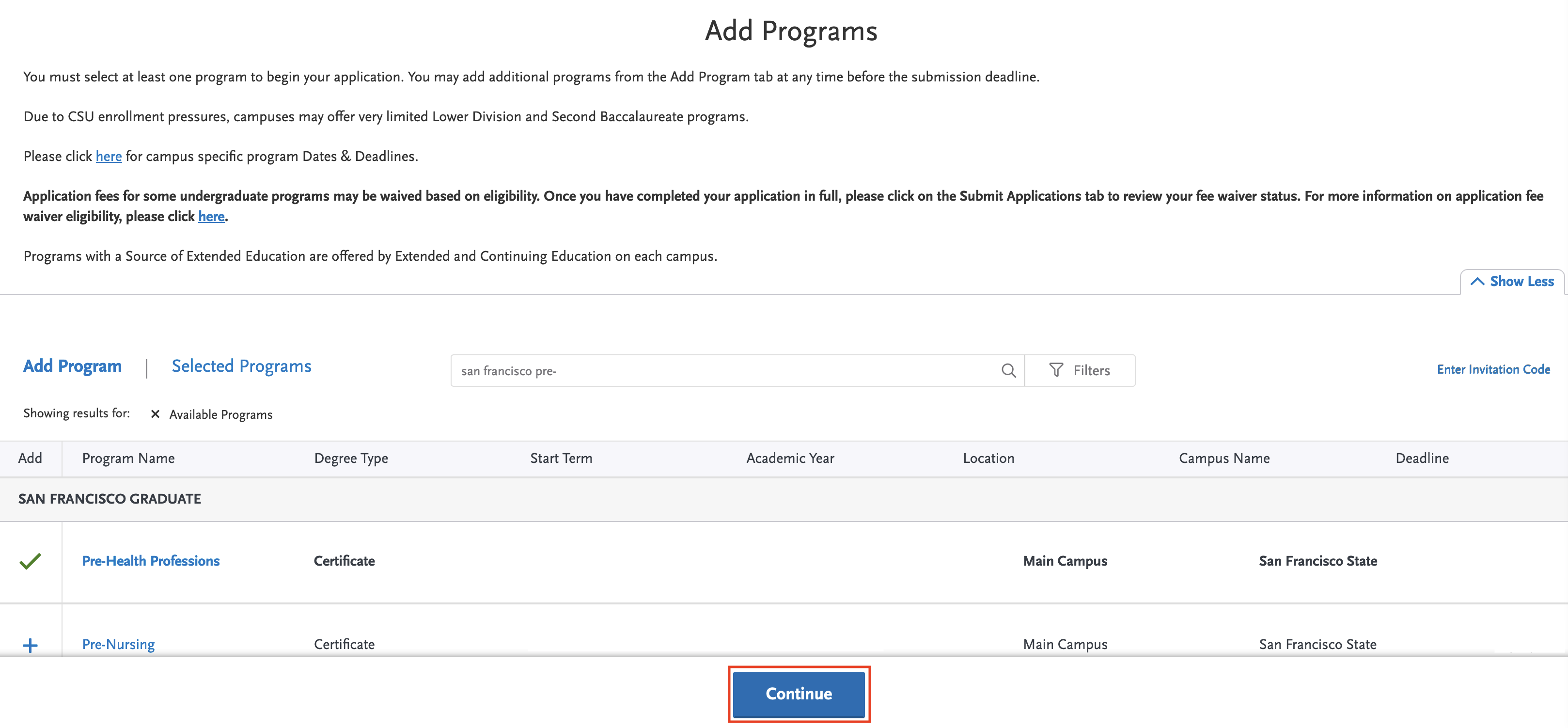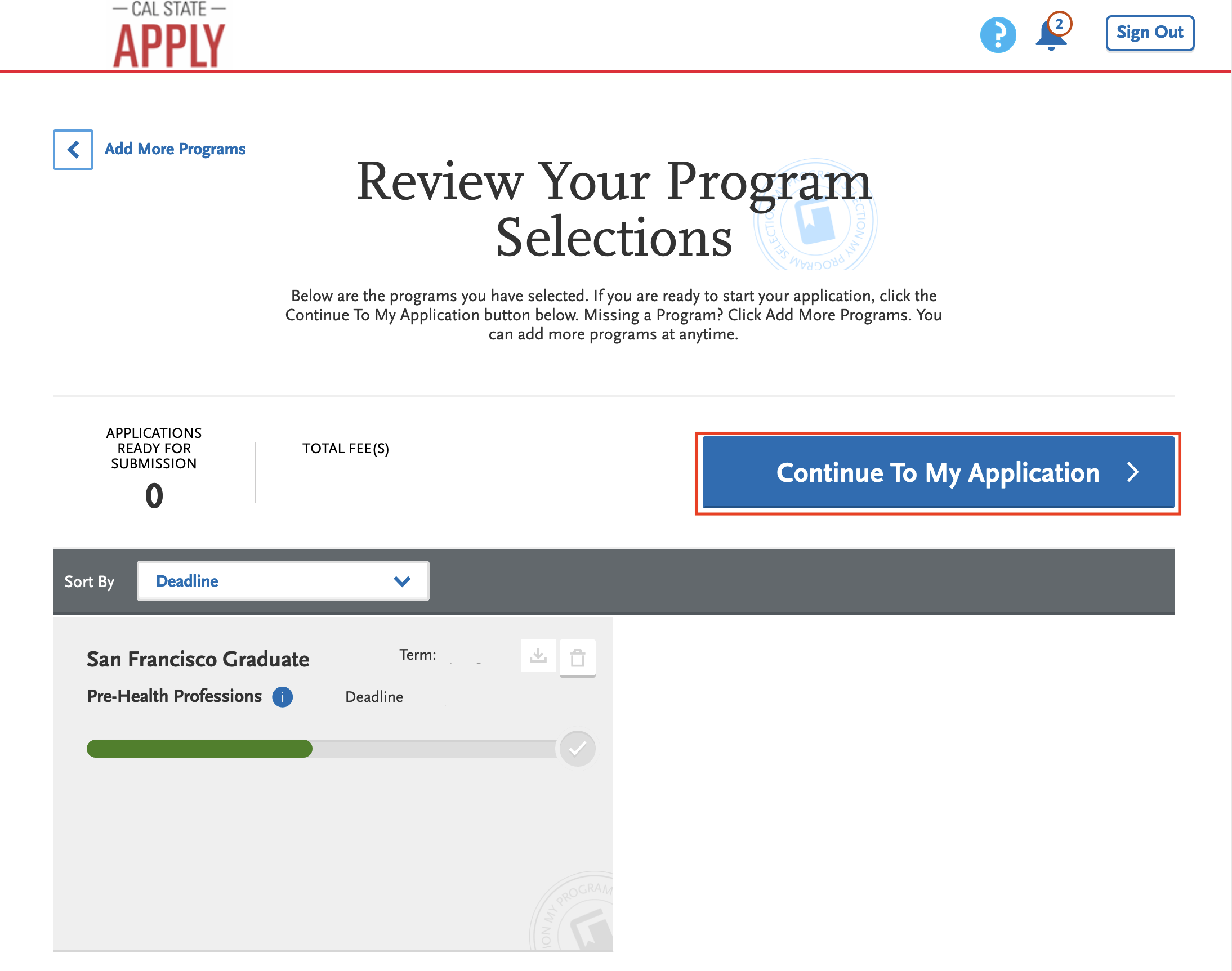 You will be brought to the main Application page, where you can view the four quadrants and your progress in completing each section of the application. All sections must be completed in order to submit your application.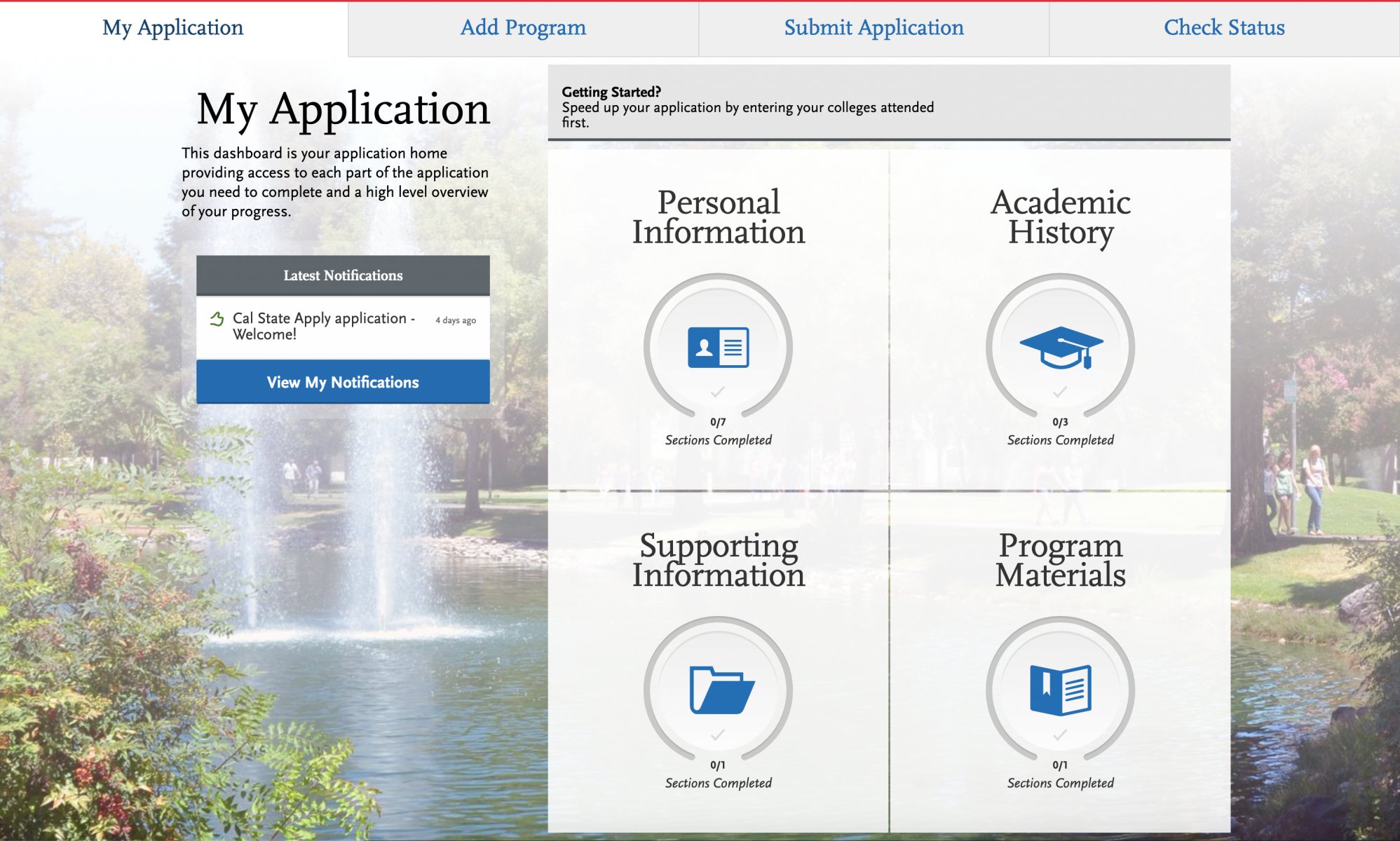 In the Personal Information quadrant, you will be asked to complete some demographic and biographic information.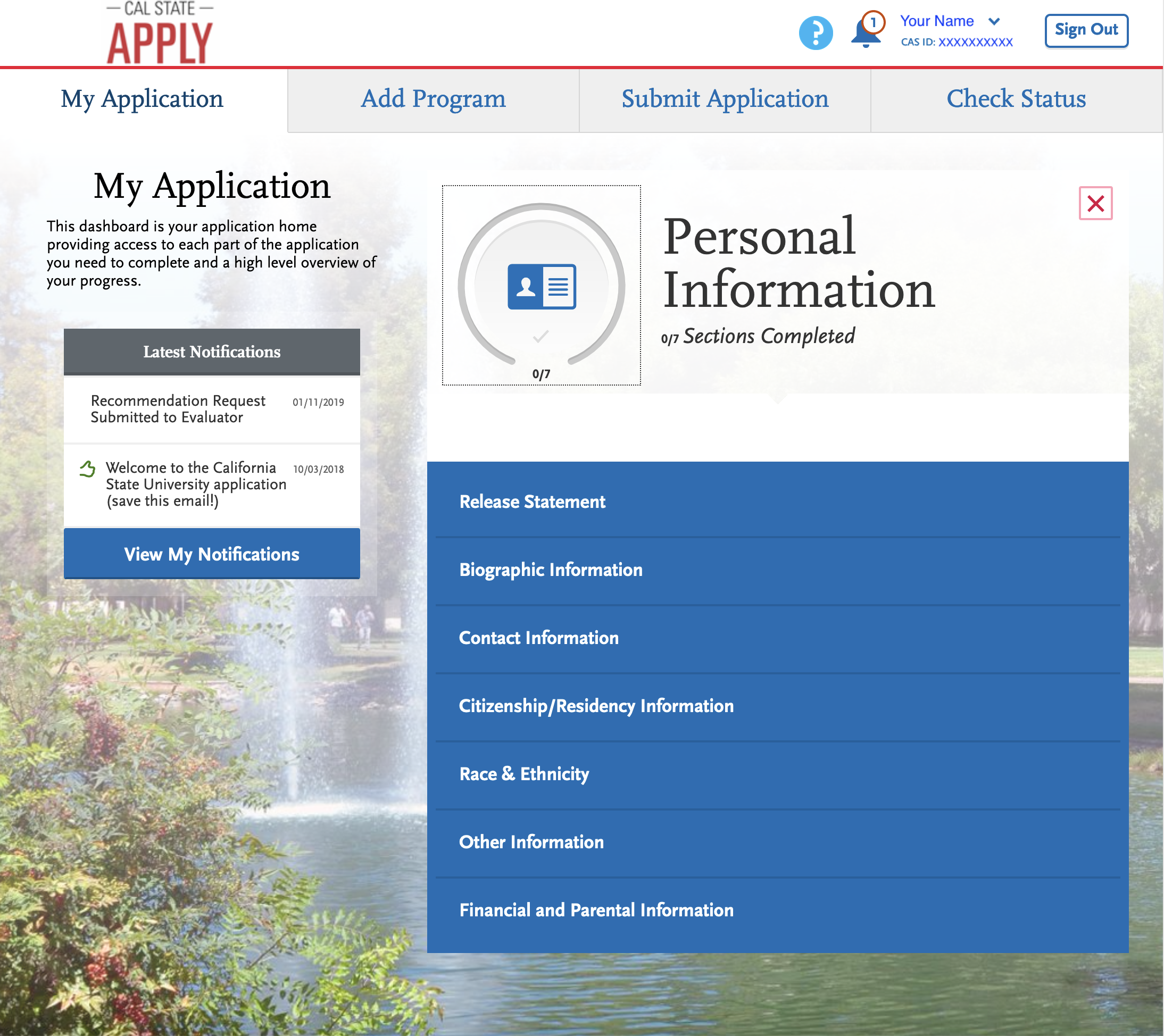 The Academic History quadrant is one of the most important sections when applying to our programs.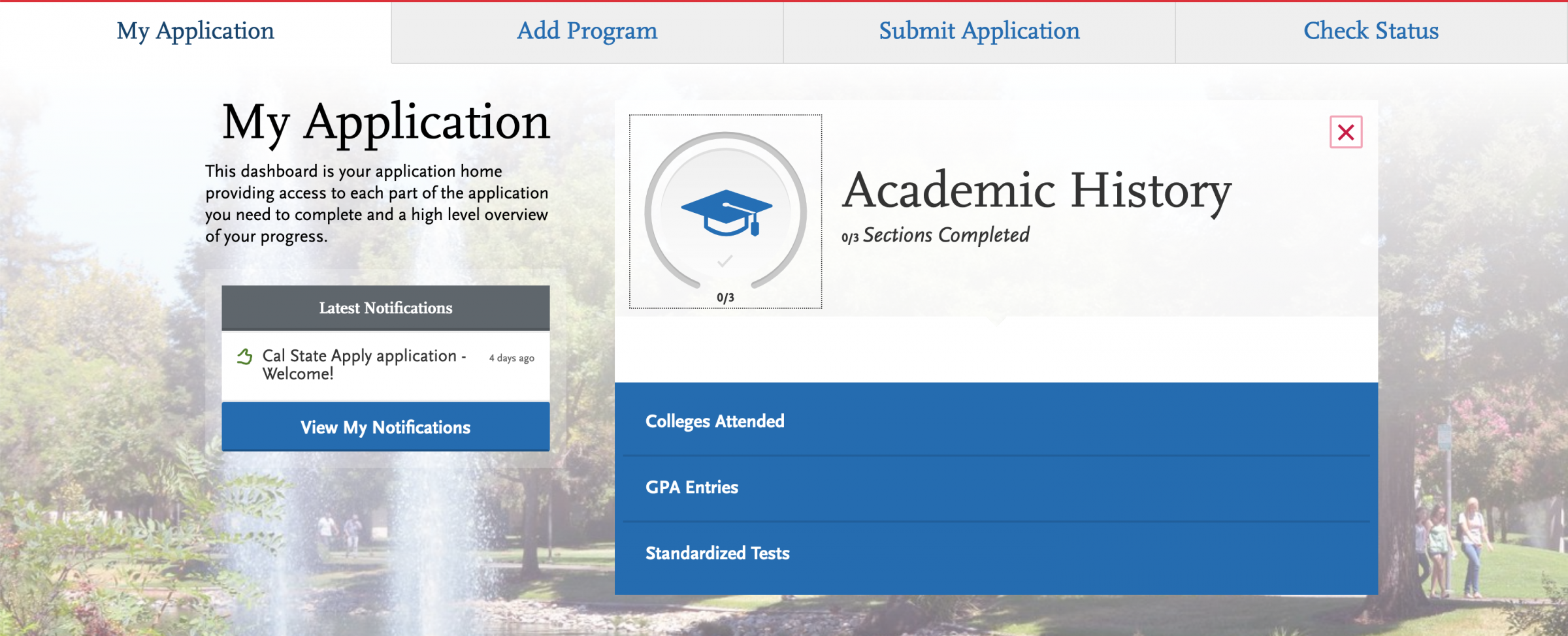 List ALL of the colleges you have ever attended, regardless of the number of degrees earned or gaps in the dates of attendance. It is required to report all post-secondary colleges. Failure to list all colleges and courses may disqualify applicants from consideration.

In the "Supporting Information" quadrant, please list up to six (6) relevant experiences. These may include employment, clinical experiences, community volunteer experiences and research experience.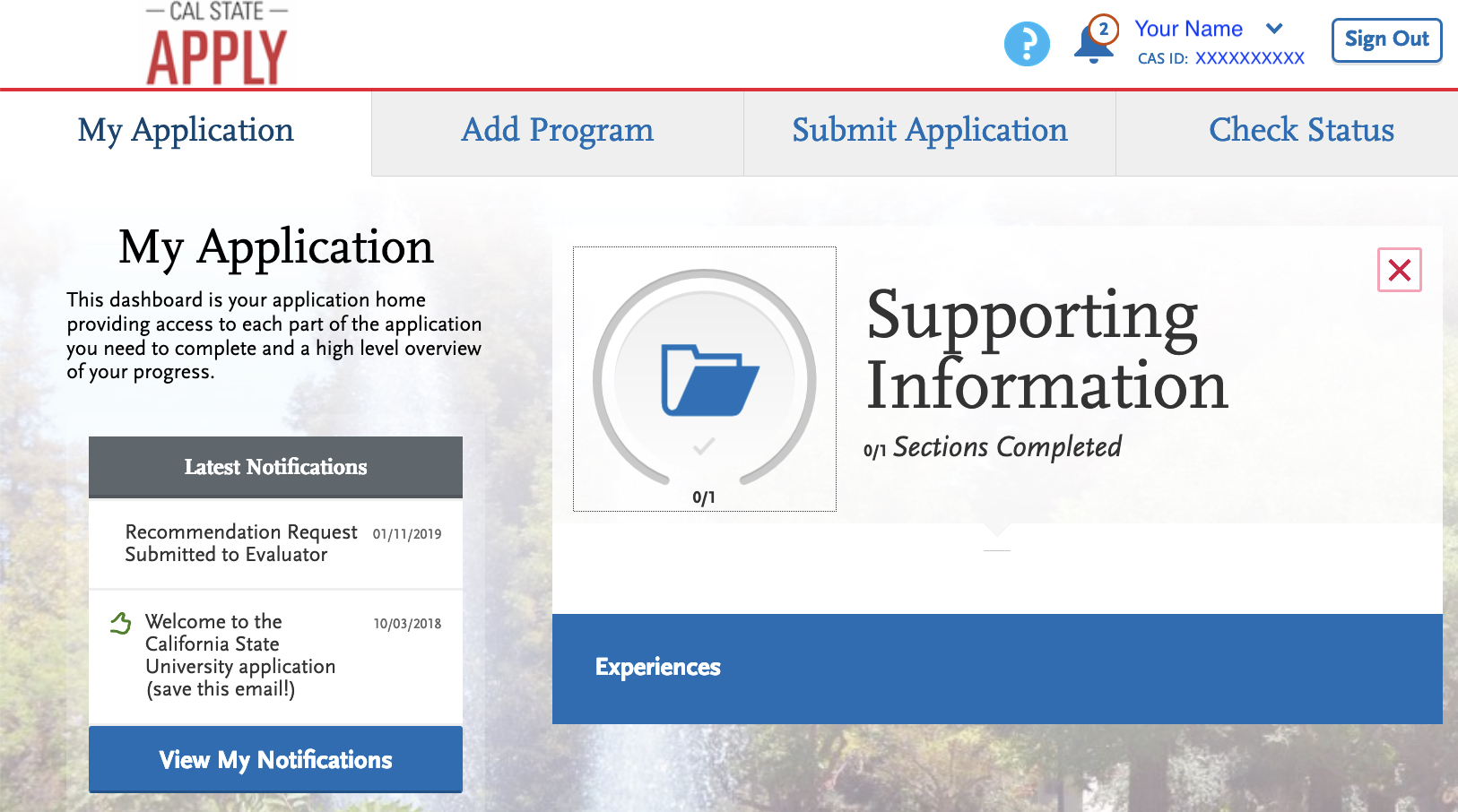 The "Program Materials" quadrant contains specific questions for our programs.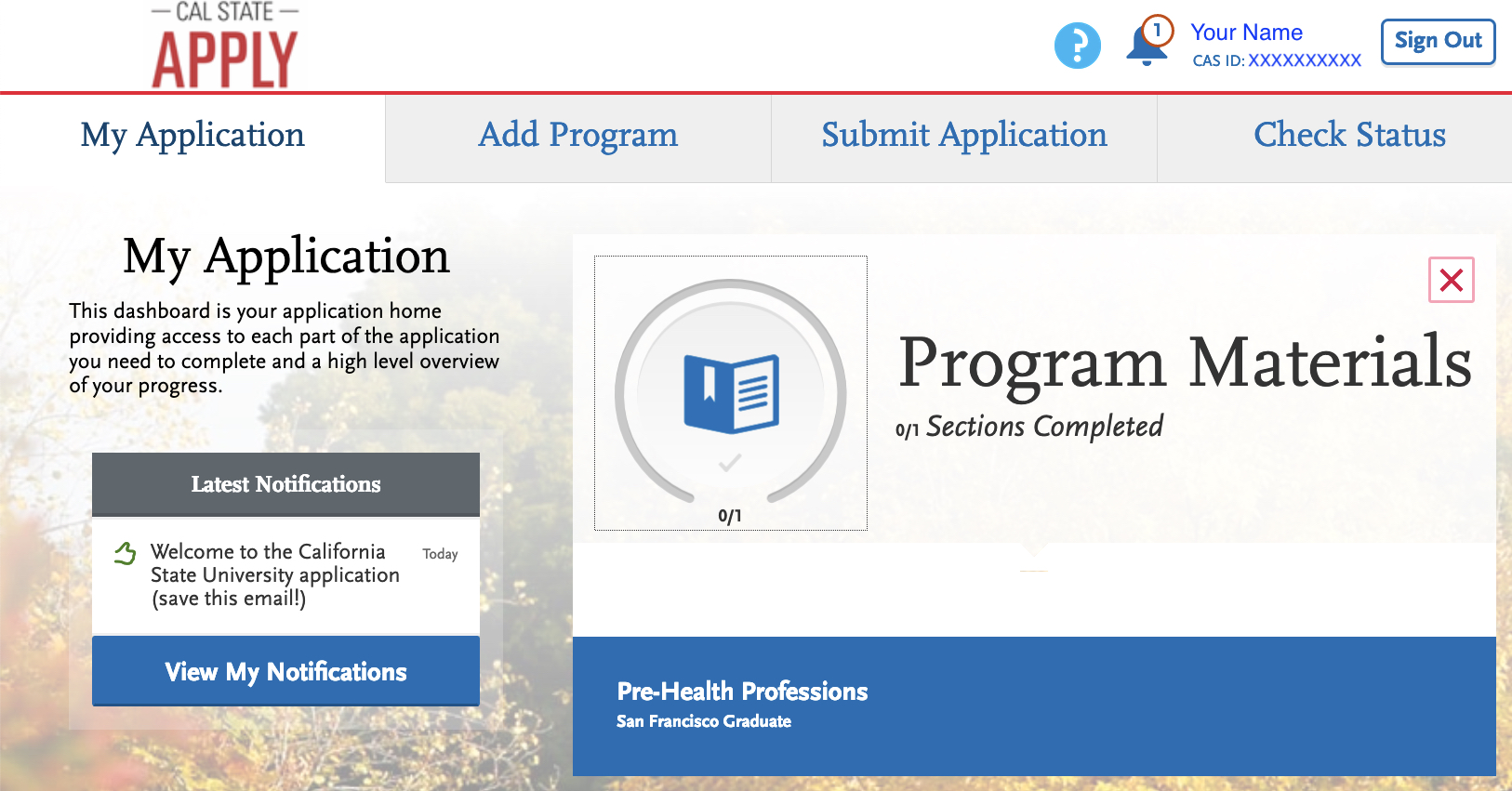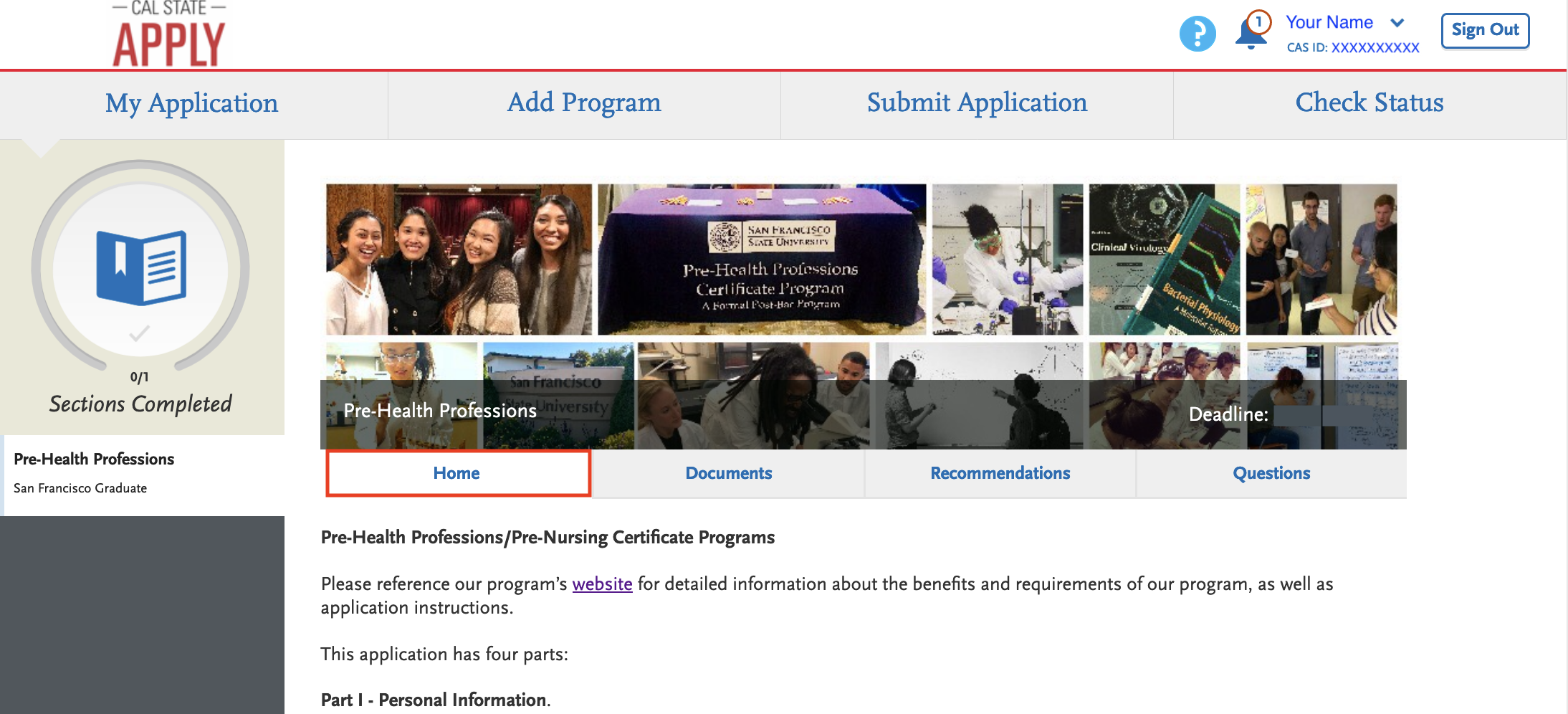 In the "Documents" tab, upload copies of transcripts from every college or university attended, including study abroad coursework and community college coursework, even if transfer credit appears on your degree transcript. You may upload unofficial transcripts to the documents section. Do not upload photographs of transcripts, or web views of your course history; they will be rejected by the review process. Only upon admission will applicants be required to have official transcripts sent directly to the Graduate Studies office.
If applicable, please upload test score reports (MCAT, DAT, GRE, etc.), or other licenses or certifications. If you have not taken any of the relevant standardized tests, the test score upload is not required. Please do not upload resumes.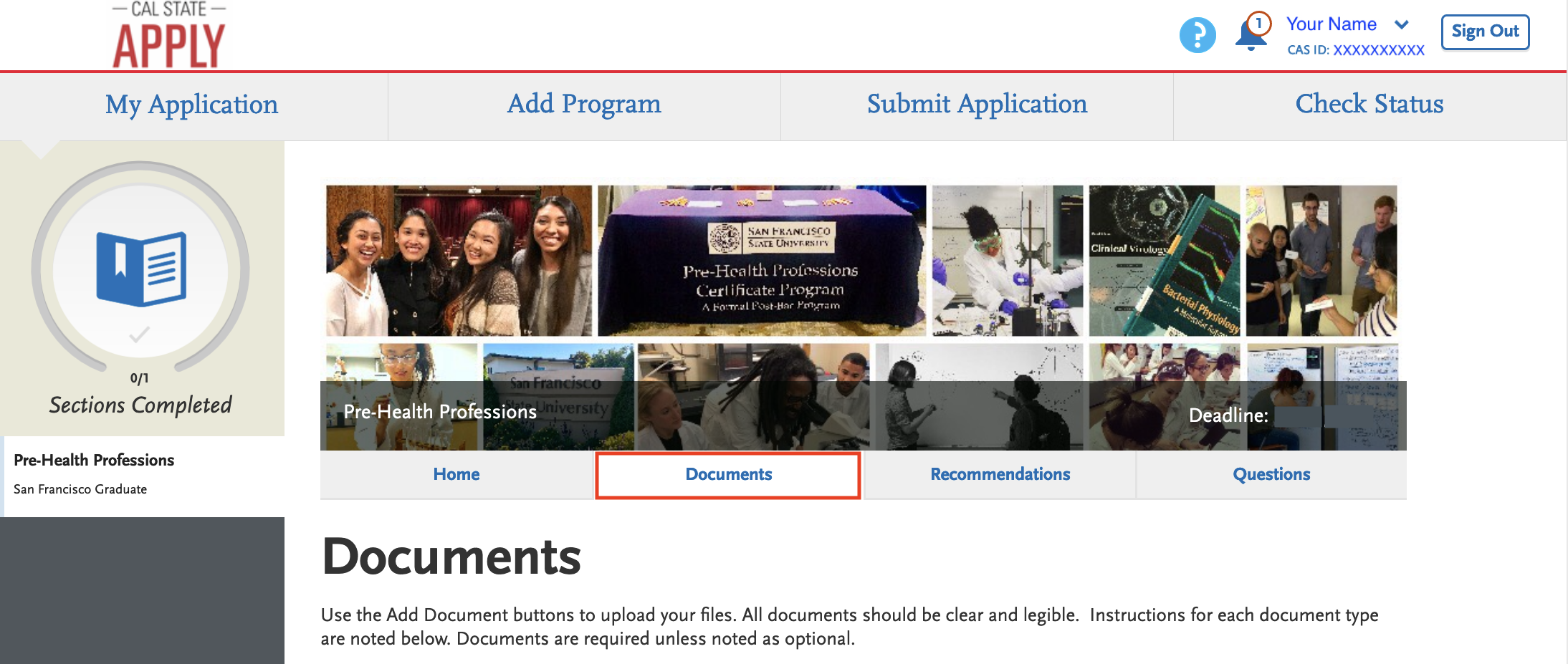 In the "Program Materials" section under the "Recommendations" tab, you will designate the contact information for your letter writers. Evaluations must be submitted in the Cal State Apply application. Please use the evaluation guide to assist you in this process.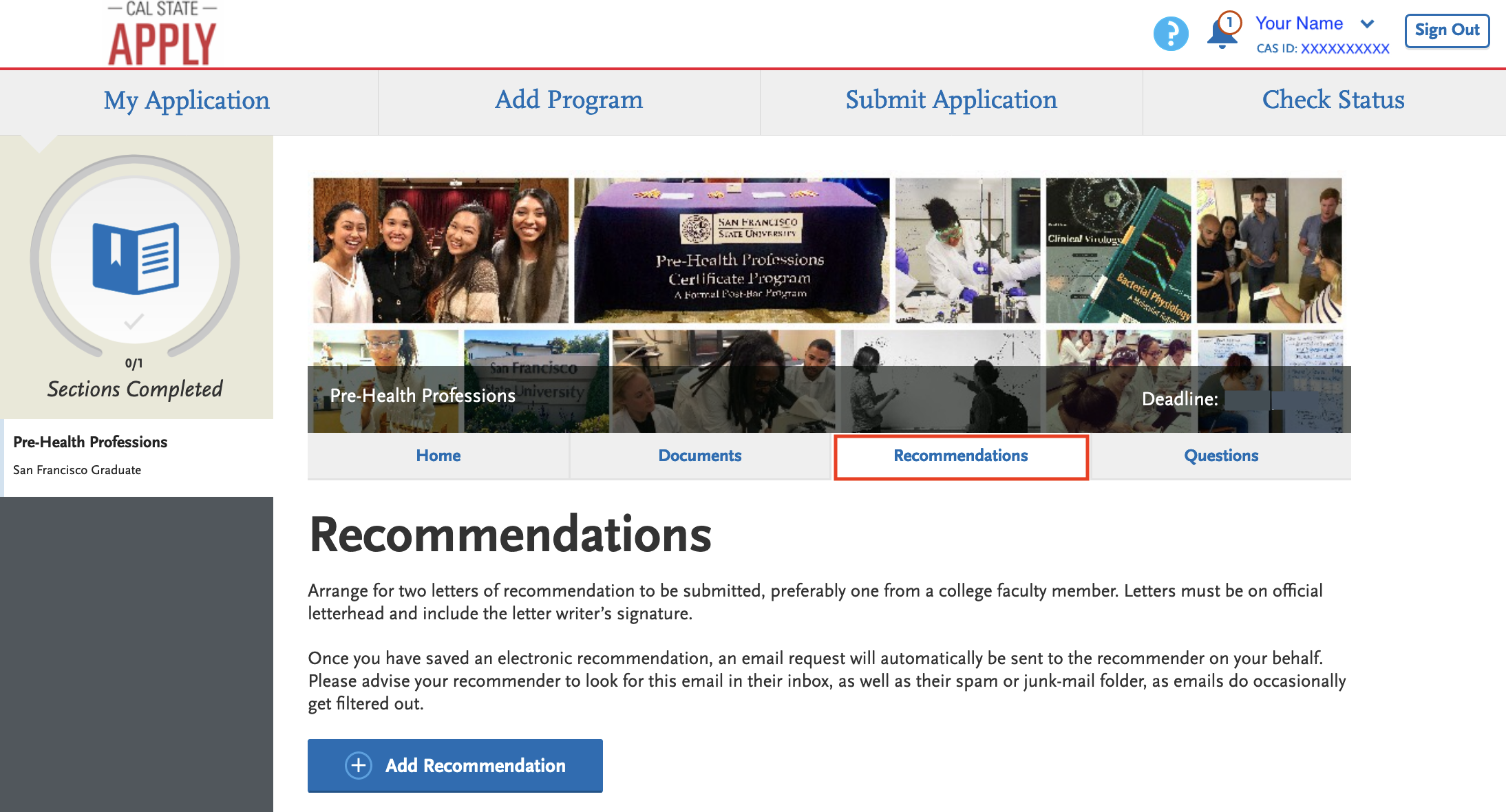 Complete the program-specific questions in the "Questions" tab.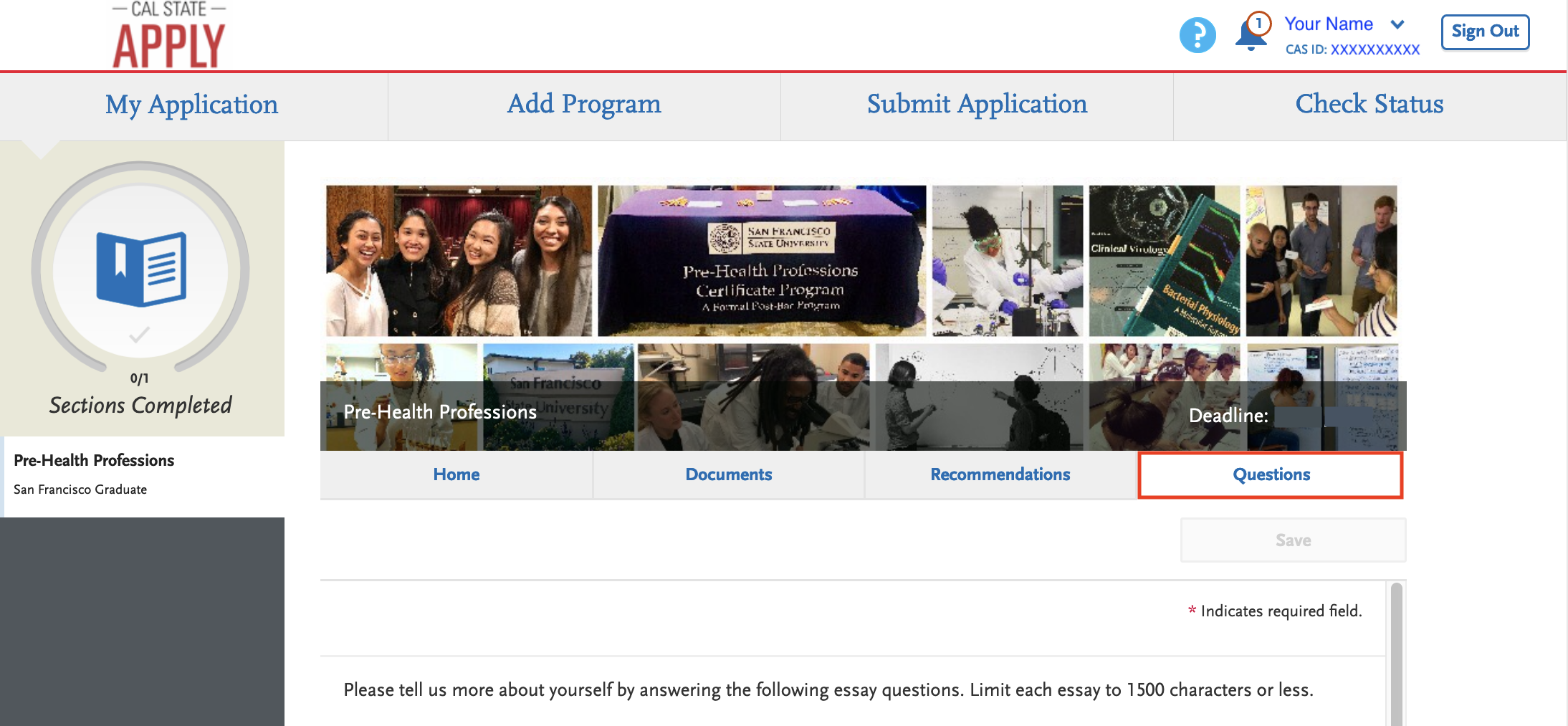 When you have completed all quadrants of the application, you will have the opportunity to submit your application.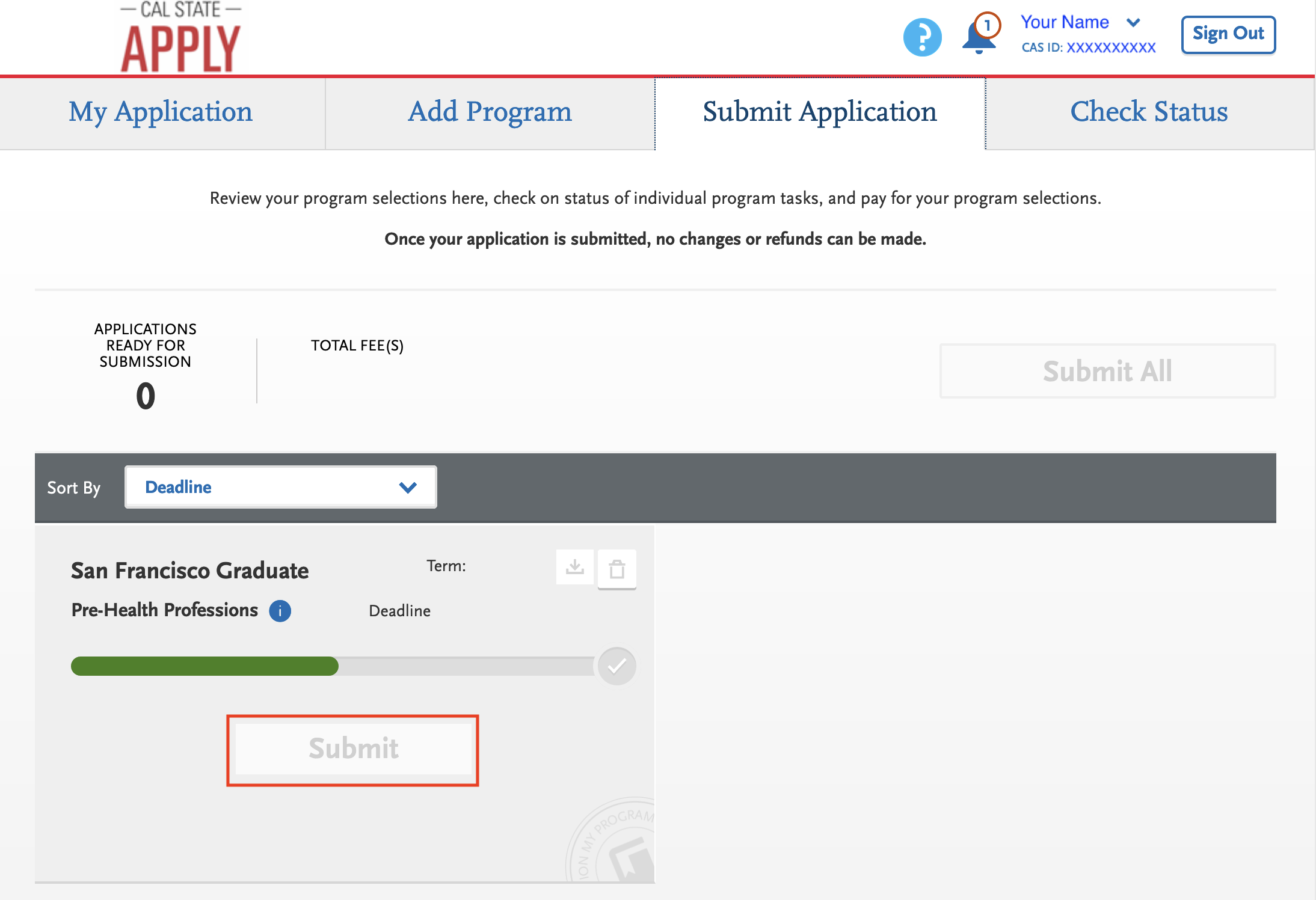 You will need Adobe Reader to view the PDF files on this page.