Faculty Resources
Faculty-Led Study Abroad programs provide an opportunity for SF State faculty to expand their field of knowledge, gain international teaching experience, and reconnect/establish ties with overseas colleagues while helping to build a more international curriculum by leading a cohort of students overseas and teaching an SF State course relevant to the country of stay.
COVID-19 Notice
Due to COVID-19, all Study Abroad programs are subject to change or cancellation. Travel restrictions may apply depending on travel destinations.
Program Examples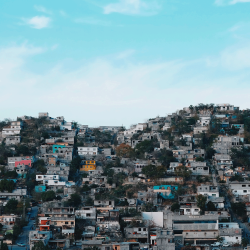 Mexico
Jesus Ramirez-Valles and
Ricky Khanijow
Health Equity Studies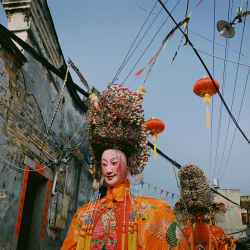 Taiwan
Valerie Soe
Asian American Studies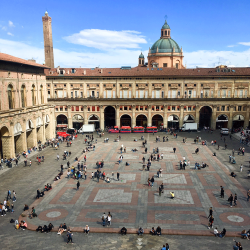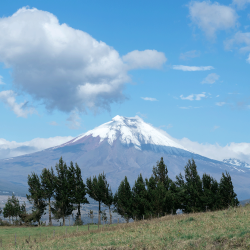 Ecuador
Logan Hennessy
Liberal Studies
Getting Started
Summer Break: October 1
Winter Break: May 1
CEL FLSA programs will only accept proposals for summer and winter sessions. All completed proposals must be received at least eight months in advance of your scheduled departure date.
All Faculty-Led Study Abroad program courses must run through CEL as Special Session courses. No state-side courses can be offered through CEL's FLSA program.
SF State students participating in CEL Faculty-Led Study Abroad program will not be eligible for financial aid.
All faculty leaders and co-leaders on Faculty-Led Study Abroad programs must have official faculty status with SF State.
Any SF State faculty member may propose and lead the program regardless of faculty status or rank (tenure, tenure track, lecturer, retired).
The faculty member must have completed one year of service with SF State at the time the proposal is submitted.
All faculty members must have written approval from both their department chair and college dean.
Two faculty leaders may choose to work together and co-lead the program. The budget will need to be developed to ensure the program is able to cover the added costs associated with having a second program leader. Often times this means the minimum student enrollment will be higher or faculty leaders will need to be able to find economical ways of keeping program costs low, as to not make the price of the program prohibitive.
If each faculty leader is from a different academic department/college, approval is required from both academic department chairs and college deans.
The maximum student/faculty leader ratio is no more than 15 students for each faculty leader. If more than 15 students, then a second SF State faculty member must be appointed co-leader and meet all of the same requirements as the primary faculty leader.
Programs may be developed by working closely with a pre-approved education abroad provider or an institutional partner, which can take a significant amount of time to plan. For those with significant experience in the proposed host location, a program can also be entirely self-designed. New FLPs can use providers that have not been pre-approved, but please keep in mind developing new provider contracts can take several months longer than working with a pre-approved provider. New providers must also go through extensive check before being added as approved FLP providers. Faculty considering the development of a new FLP need to meet with the Faculty-Led Study Abroad program to discuss their ideas and vision prior to developing an FLP program proposal. Faculty will be responsible for making sure student payments associated with the intended trip arrangements are handled properly and timely between all students and the FLP provider.
Guidelines and Forms
Find all forms and information on Box.
Find ERM forms for Study Abroad on the forms page.
You will need Adobe Reader to view the PDF files on this page.