Emily Morris, Clinical Trials Certificate Graduate
How did you hear about the College of Professional & Global Education?
The last five years I have worked for a nonprofit pharmaceutical company. I started as an administrative assistant with the clinical operations team. I wanted to be able to grow into a different role, and I very much enjoyed the company I was at. So I figured why not start learning some more about what I'm already being exposed to at work and see where it takes me. I began doing some research into ways to further my education without having to quit work and go to school full-time. The College of Professional & Global Education was one of the opportunities that I found, so I started the Clinical Trials Design & Management program.
What were some of the highlights of the course or courses?
One of the highlights was the diversity of peers. I was surprised by the wide range of education, experience, age and backgrounds. It was really helpful to get a broader perspective by learning about what they did and where they came from. Even now when I am going off to a conference I run into a lot of my classmates regularly. The quality of professors was really impressive. They were actually doing this work on a day to day basis either as a consultant or for a company. Their experience and knowledge was up to date and relevant with lots of anecdotal evidence, which was so valuable in helping me understand how to potentially deal with issues that I would face in the future.
What teaching moments in the classroom were especially helpful?
I took a day long course on Compliance, Audit & FDA Inspection and they were very detailed about what can be expected at an FDA inspection and how to perform internal audits. They discussed how to prepare and constantly be prepared in the years between audits. The real world experience they had was priceless.
What are your career goals?
Right now I'm a regulatory affairs manager, which was my career goal for the last few years. It was just very exciting that I was able to go from an administrative assistant to regulatory affairs manager in approximately three years. In the long term I would really like to round out my skill set by learning more about manufacturing, the CMC (Chemistry, Manufacturing and Control) side of regulatory affairs. But I got to tell you I'm really happy where I am right now.
How did the College of Professional & Global Education help you reach your goals?
It helped me refine my goals. So much of what I was doing was exploratory: is this an area that I'm interested in and is this something I can do and do well? It allowed me to explore areas that I wasn't necessarily able to explore on a day to day basis when I'm doing my job to see if it was a good fit or not. And by doing the classwork, getting to know my peers and my teachers I was able to see that yes I can do this and that I know more than I thought I did. So it was a huge confidence boost. I was also able to understand the larger world of pharmaceuticals. When you work for one company you get one perspective, but when you are able to collaborate and network with your peers in class you are able to learn about how other people do things and that was incredibly helpful.
Could you say a few words about your current job?
I'm at a very small company (there are about 40 of us). We're a little different because we are a nonprofit pharmaceutical company that works in women's health. I'm a regulatory affairs manager. I have my RAC, which is a credential for regulatory affairs that I was able to get shortly after taking the classes at SF State. So every day I get to work with partners, other pharmaceutical companies, with clinical trials and producers. It's really exciting work and it's a job that I absolutely love.
What else can you share about the College of Professional & Global Education?
I was just a fan of the location. It was so convenient. I work in the financial district and it was so refreshing to just run out of work, grab a quick dinner and be in class within an hour. I appreciate the flexibility of the classes. Whether it was an evening class or a day long class or whether it was online, it was really helpful to have those options. So if I needed to I could commit a weekend and squeeze in a class and learn something on Saturday that I didn't know on Friday. It was great.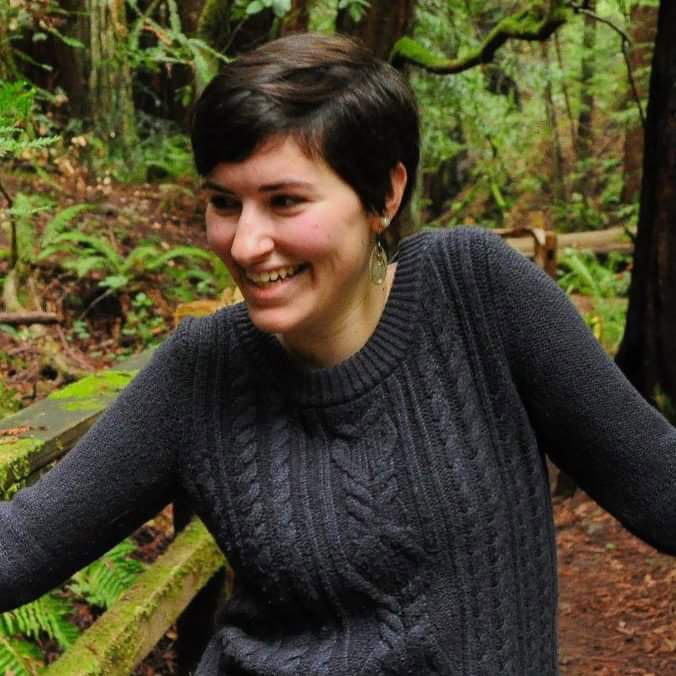 Marcialeny Engman, Clinical Trials Certificate Graduate and English for Professional Purposes (ESL)
In her first class in the Clinical Trials certificate program, "Leny" Engman started applying for jobs in the field. She landed a phone interview with Summit Pain Alliance. In her words, she did horribly. "I didn't know enough," she said. Fast forward to March 2016, with Leny at the end of the Clinical Trials program and with an English for Professional Purposes (ESL) Business Writing course under her belt. She secured an in-person interview with Summit Pain Alliance and was interviewed by the same representative (who seemed not to have recognized her from the phone interview). She did so well that he asked her, "Can you start next week?" Leny notes that it was "a total 180 degree turn."
Leny attributes her success to the accomplished, engaging instructors in the Clinical Trials program and the excellent teaching of instructor Jim O'Hara (Business Writing for non-native speakers instructor). And this is true. What Leny might not say is that it is really her determination and drive that have led to her success.
Originally from Venezuela, Leny went to medical school in the Dominican Republic. "I always knew I wanted to be a doctor." She earned her medical degree, and then accompanied her husband to the United States where the licensing process is long, expensive and difficult for those with international medical degrees. In order to focus on other areas of her life including her family and new son, she decided another path would be wise.
On the advice of a friend, she explored the Clinical Trials programs and chose SF State's College of Professional & Global Education for its strong reputation, night-time schedule, and affordability. Once in the program, she valued both the teachers' approach to the class and their real world experience in the field. "Classes were exciting."
After several Clinical Trials courses, Leny started applying for jobs again, but found she wasn't getting a response. A native Spanish-speaker, she is confident in her conversational English skills but not her writing skills. She signed up for Better Business Writing with Jim O'Hara, in the English for Professional Purposes (ESL) program and was impressed with his welcoming everyone in five languages and with his helpful feedback. In this course, Jim leads students through practical, business communication practice that yields results. For example, though it was tough, she had her resume critiqued by the whole class. Before, when a job posting asked for her cover letter, it was her nightmare, but now she has confidence in her writing, to the point where she has sent letters to companies she wanted to work for but who were not currently posting jobs. She can't say enough to encourage non-native English speakers in other College of Professional & Global Education programs to join the English for Professional Purposes (ESL) courses. She credits them as the spark for her career search success.
As of the time of this article, Leny is excited to start her new job as a Clinical Research Coordinator at Summit Pain Alliance in just a few days, but we know it won't be long until she takes on more (and more) responsibility, moving up in the Clinical Trials field.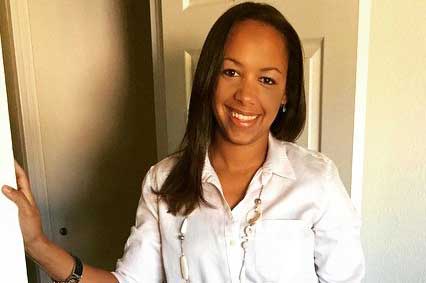 What Students Say
"I was recently hired for a position with a Bay Area biotech company as the Clinical Information Manager of Investigator-Sponsored Trials, in the Medical Affairs group.
I'm really excited about my new position, and I'm convinced that had I not taken any Clinical Trials classes, I would not have been considered for the job.
I'm thrilled that the program helped me get into the industry. It will be really nice to be able to immediately relate the lectures to my day-to-day work, and I also feel it's important for me to continue taking classes, not only for my professional growth and to complete the certificate, but to also be part of a support network of instructors and fellow students."
Brenda H., Clinical Trials Student
"I thought the Clinical Trials Management program at SF State was excellent. Every instructor I had in the program was really top notch. I learned a lot in the area of clinical trials, and I thought this program was well worth the effort."
Rebecca Z.
"I recently completed the San Francisco State University Certificate in Biotechnology Clinical Trials Design and Management program and was hired as a Clinical Trials Manager at a local biotech company.
This job is fantastic! I get to see what is going on in the clinic, I work closely with our CROs, and travel to sites. The professors gave me a good idea of what to expect in my new job so I wasn't surprised.
The SF State Clinical Trials program is solid. The depth of knowledge the professors have and the variety and thoroughness of classes are superlative. I use the information learned in these courses daily and continue to reference the class notes. The program is well rounded and gives enough detail to truly feel proficient."
Kat L.
"I just wanted to say thank you, I really enjoyed the Good Clinical Practices (GCP) class. I think that hearing about the history and the landmark cases definitely provide a new perspective in understanding the evolving GCP. The most helpful part of the class I think was the exposure to additional materials such as warning letters, guidance documents, sample ICF, etc. It really complimented the learning of true GCP as it should be practiced that cannot be learned by simply studying the 21CFR / regulations. I am very excited about the new career in clinical studies. I think that this is one of the most exciting parts of drug development. This class more than others nurtured my enthusiasm in the field and I do look forward to more opportunities to have more advanced learning beyond the overview classes in school as well as at work place."
Lauren C.
"I have applied my certificate in Clinical Trials Design and Management to my ongoing responsibilities, received a promotion upon completion, and will shadow a monitor on our company's next two studies to experience some of what I learned firsthand. This certificate was exactly what I needed for my professional track."
Bethany S., Clinical Trials Design and Management Student
"Prior to enrolling in the Clinical Trials Design and Management certificate program, I had no experience in the industry. I had worked on a longitudinal study years ago, but without the benefit of GCP training. In just three months, I felt like I had learned a new language, and felt armed and ready to enter the field. My instructor felt my clinical background in health care would provide a great foundation, and through him, I landed my first CRA position with a small pharmaceutical company in the Bay Area. I could not be more pleased with this program, and the direction it has taken me."
Wendy Lin, Clinical Research Associate (CRA), KaloBios Pharmaceuticals, Inc.
"I am living proof the program is a benefit to participants...I finally made it. No doubt this is what I need to be doing at this time."
Lynda C.
"With so many positive words of encouragement, I ventured my way from the front desk reception area to the world of clinical."
J. Taylor
"Thank you again for all your help. I believe this program will give me an edge in my future biotech endeavor and hopefully a lot companies will see how valuable it is to have someone who understands GCP and clinical research in a preclinical trained scientist."
David C.
"Having completed the certificate program at SF State has really helped in my career. I work in clinical data management and my certificate has always helped me gain a little leverage by attracting potential employers. I now work for the Department of Veteran Affairs. So thank you, and great work."
Aileen B., Student, Clinical Trials Design and Management