Important Notice
The Spanish/English Interpretation (Legal/Court) program has been discontinued and is not accepting applications. The last semester of instruction for current and former students will be summer 2024. Please contact Eduardo Cerpa with any questions.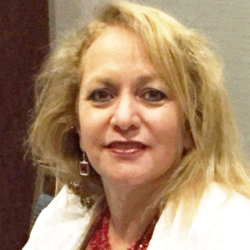 Patricia Juárez
"I've been a Spanish teacher for most of my career but even still this program really taught me how to quickly recite what someone said with accuracy."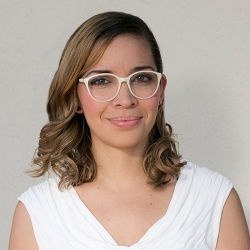 Angelica Ortiz-Cichocki
"It was impressive to see how effective the program is at conveying topics online."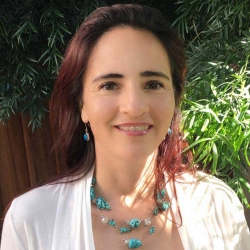 Liliana Perdomo
"I liked having teachers who work as Court Interpreters. They gave us tips, encouragement and guidance."
 
What Students Say
"I'm living proof of what the SF State Spanish/English Legal/Court Interpretation can do for you. I've been working in California Superior Courts since December of 2011, and I can confidently say I never would have made it if it hadn't been for this program.
Interpreting is a lot more challenging than most people realize. Anyone who wants to work as court/legal interpreter in California, Oregon, Texas, or any of almost two dozen other states must pass a two-part "consortium" test that continues to have one of the lowest pass rates of any professional state certification exam in the country – and for good reason.
Although more and more interpreting programs have been popping up to meet a growing demand, few have the proven track record that SF State's has. I've run across more certified court interpreters who have gone through this program than any other. The professors all have at least a decade of real-world experience interpreting in the courts and are among the very best in the field. (Indeed, every single one of my teachers was absolutely excellent, as were the curricula and classroom materials.)
These days, you may very well find programs that are cheaper, but they're probably newer and most likely will not provide you with the quality of instruction you need to actually make it in the legal interpreting field. SF State's is worth the investment, hands down."
Camille T. Taiara
"The SF State program was a great investment. It prepared me very well to pass the court exam and bring my interpreting career up to the next level. The teachers were an excellent resource. They helped us learn in a friendly and collaborative environment, and that makes all the difference because a positive attitude is crucial. I highly recommend the SF State program to anyone who is serious about legal interpreting."
Curtis Draves