San Francisco Discover
Improve your English, and experience the entrepreneurial and innovative City of San Francisco. San Francisco Discover is an English language and culture program that uses the city of San Francisco as the classroom. The program combines language study at the San Francisco State University campus and SF State Downtown Campus, with excursions throughout the city's colorful and exciting neighborhoods.
As a student in the program you will improve your English skills while you learn how San Francisco has become a global center of entrepreneurship and innovation. You will have the opportunity to explore the arts, business, culture and technology of the city as you practice your English skills with locals from a variety of backgrounds.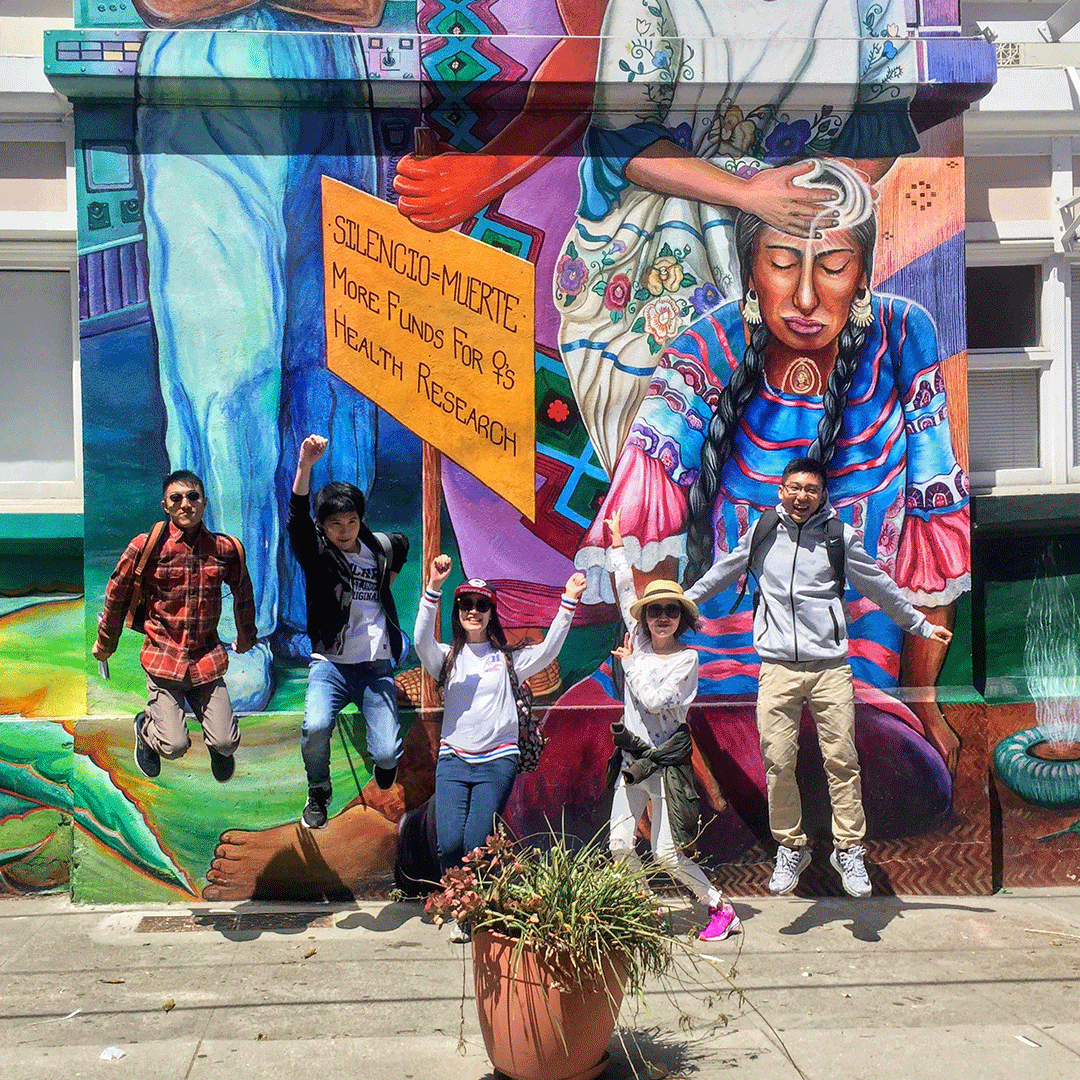 In San Francisco Discover You Will:
Learn how innovation & entrepreneurship influence life in San Francisco
Gain useful conversation skills
Visit unique San Francisco neighborhoods
Practice English with your classmates & locals
Explore the diverse industries of San Francisco
Receive an unlimited transportation pass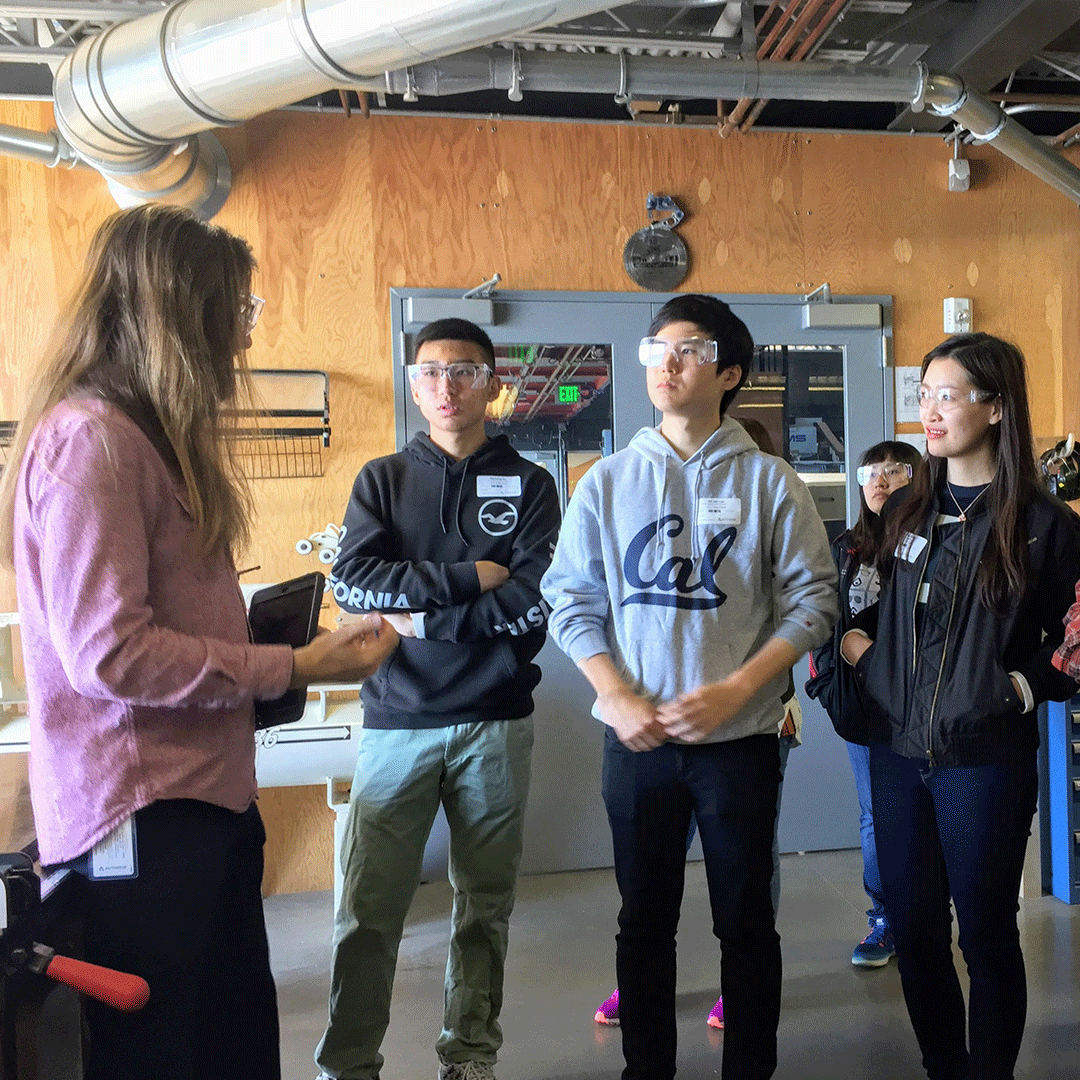 Past Program Highlights:
A presentation and question and answer session with a manager from Facebook
Touring local universities, such as the campus of UC Berkeley
Touring a 3D printing facility
Tasting delicious international cuisine
Learning useful vocabulary to discuss arts, business, culture and technology
Experiencing San Francisco as a local!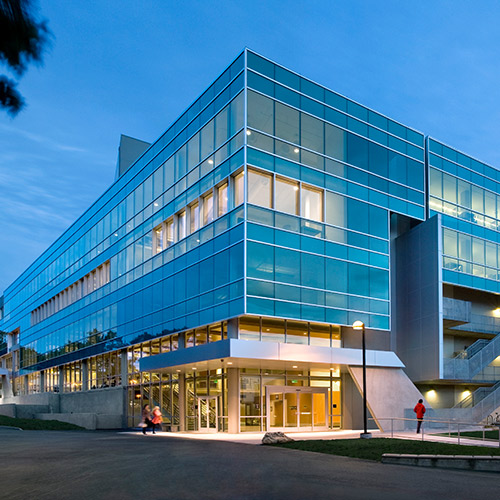 SF State Campuses
The main campus is located in a quiet and safe neighborhood near the Pacific Ocean.
The Downtown Campus is located in the heart of the business district, near financial institutions, including Bank of America and BlackRock; social media companies, including Twitter, Pinterest and Yelp; and new economy companies, including Airbnb and Uber.
News & Events
About SF Discover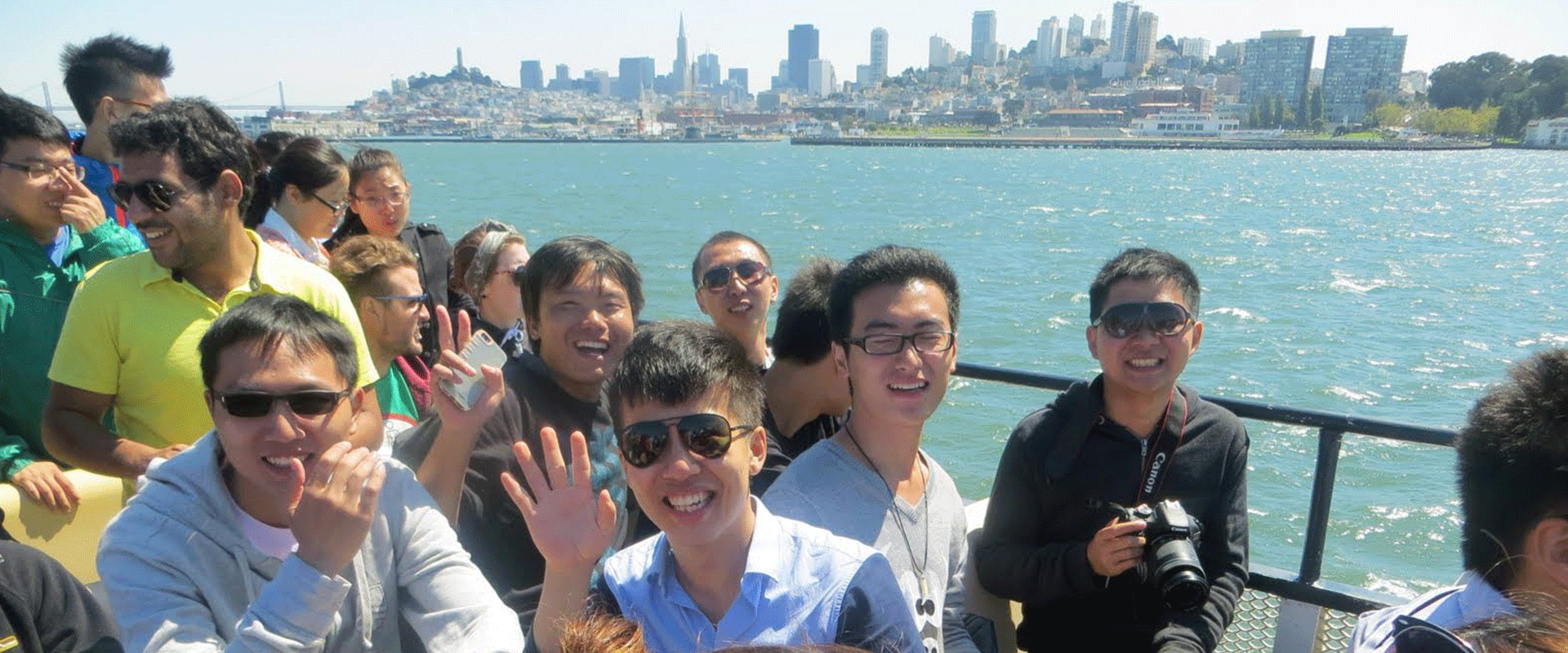 Cost and Length
Cost:
In-Person: $1,395 - $2,795
Length:
2 - 4 Weeks
When to Start:
Winter, Spring, Summer
Age Requirement
You must be 18 years old or a high school graduate to join the San Francisco Discover program.
No Visa Required
No visa is required for San Francisco Discover. San Francisco Discover is a part-time, noncredit program for people who wish to improve their English in the United States. The program is for people whose main purpose in the U.S. is not academic study.
People with many types of visas and immigration status may participate in the San Francisco Discover program. Please email globaled@sfsu.edu with any questions about visas and immigration.
The American Language Institute does not issue an I-20 for an F-1 visa for the San Francisco Discover program. If you are interested in a program that issues an I-20 for an F-1 visa, please visit English for Academic Preparation.
Academic Break
If you have an F-1 visa, you may enroll in the San Francisco Discover program if a session falls during a school holiday or academic break. Please check with your current school to be sure you are able to take an academic break.
Location
San Francisco Discover program classes will be held at the SF State campus and the SF State Downtown Campus.
SF State Campus
San Francisco State University is a vibrant and diverse campus located in a relaxing urban oasis, allowing you to have a dynamic experience around the campus community and beyond the academic walls, introducing you to new interests, people and ideas.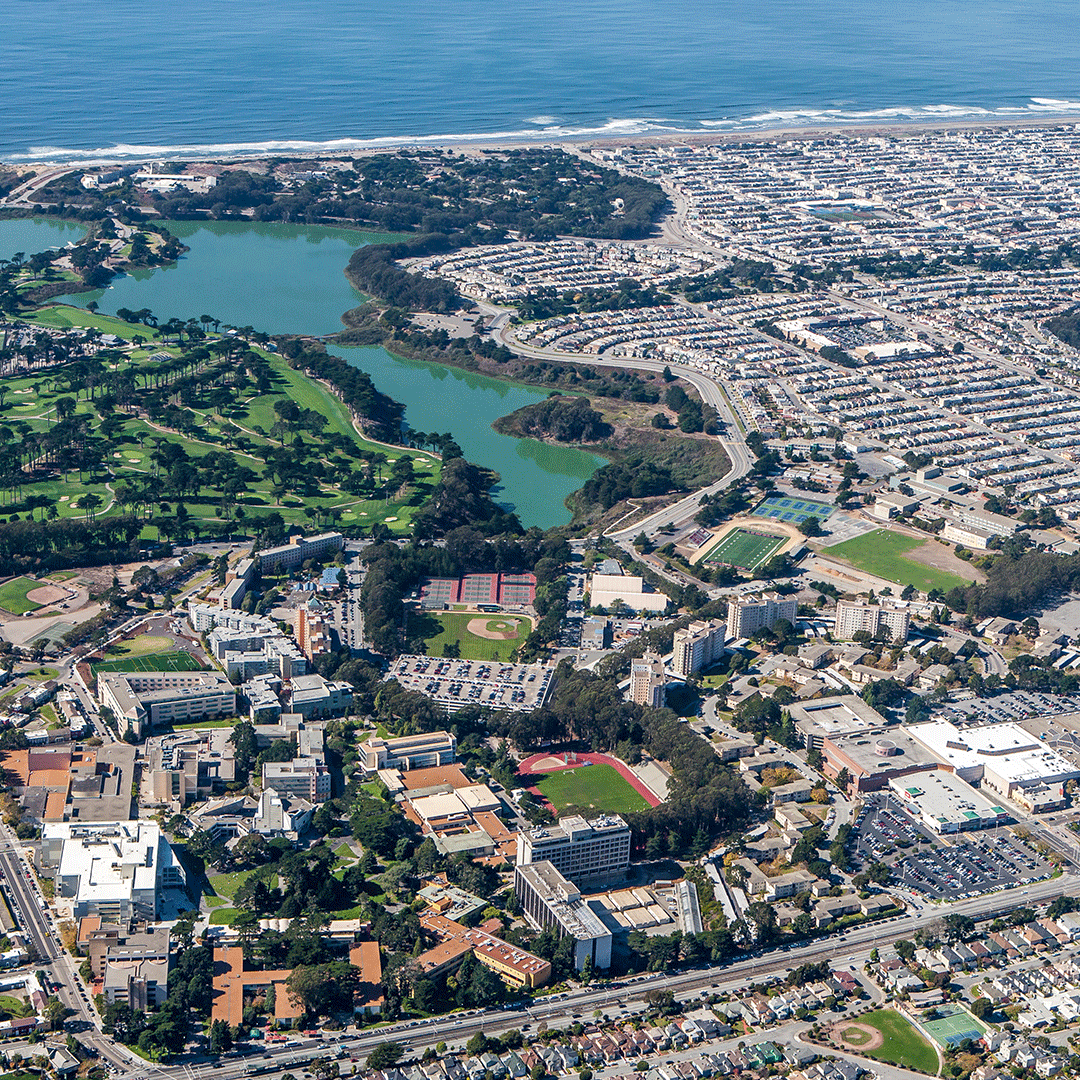 SF State Downtown Campus
The SF State Downtown Campus is in downtown San Francisco, with hundreds of stores and popular restaurants to discover all around you. The Downtown Campus is also in the middle of the exciting San Francisco technology world.
From the SF State Downtown Campus it's easy to reach all parts of San Francisco by walking or by public transportation. The SF State Downtown Campus is located directly above a major transportation station, so you can easily get on many different trains and streetcars that will take you all around San Francisco and the San Francisco Bay Area.
It's also very easy to get to San Francisco International Airport from the SF State Downtown Campus – it takes about 30 minutes by train or car.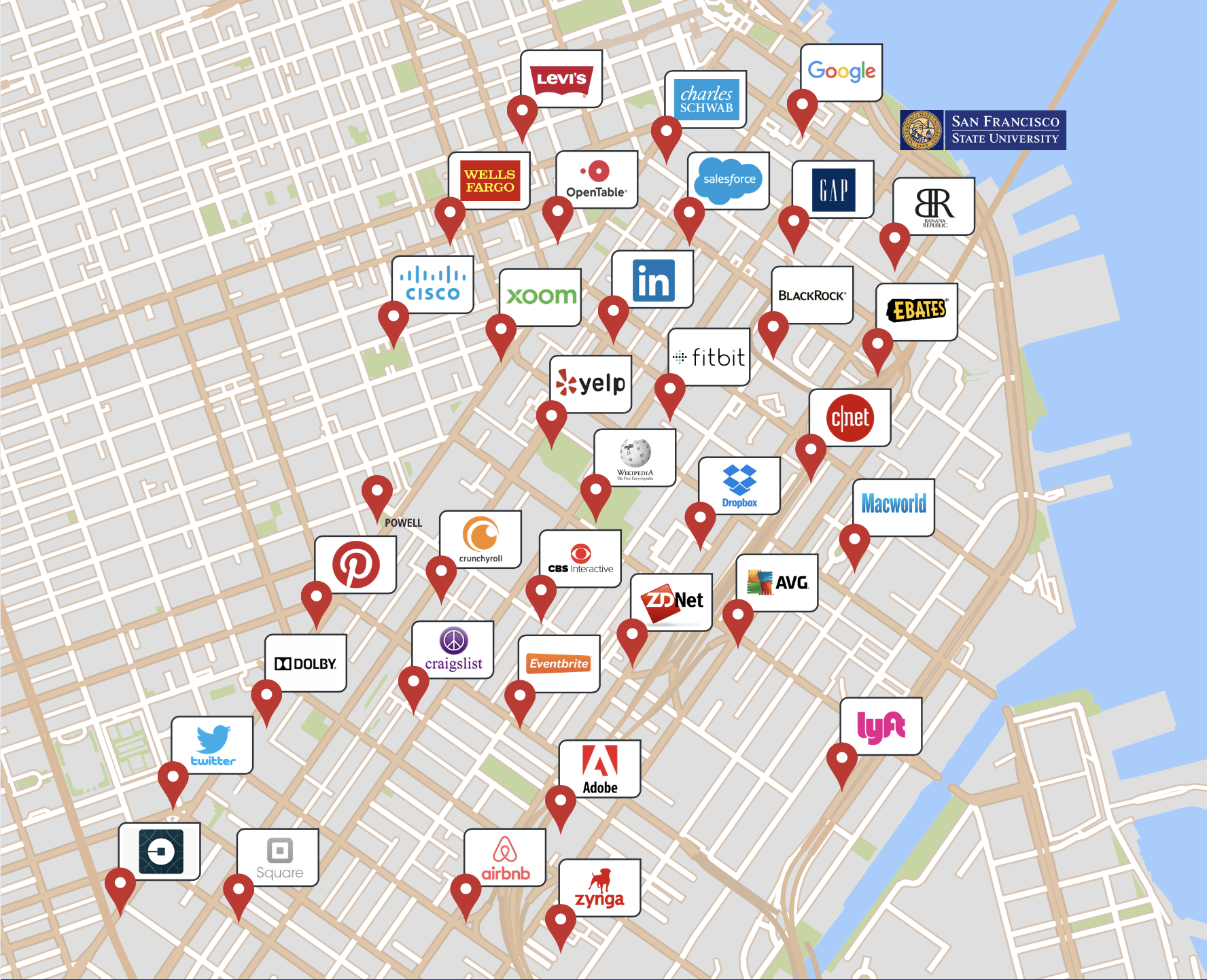 Housing
We recommend that you start looking for housing as soon as possible.
Summer
SF State on-campus housing is available for Summer A session only. Please visit the CGE housing page for information, as it becomes available. The housing application open in April. Contact globaled@sfsu.edu for off-campus housing information.
Winter, Spring and Summer B
Contact globaled@sfsu.edu for off-campus housing resources.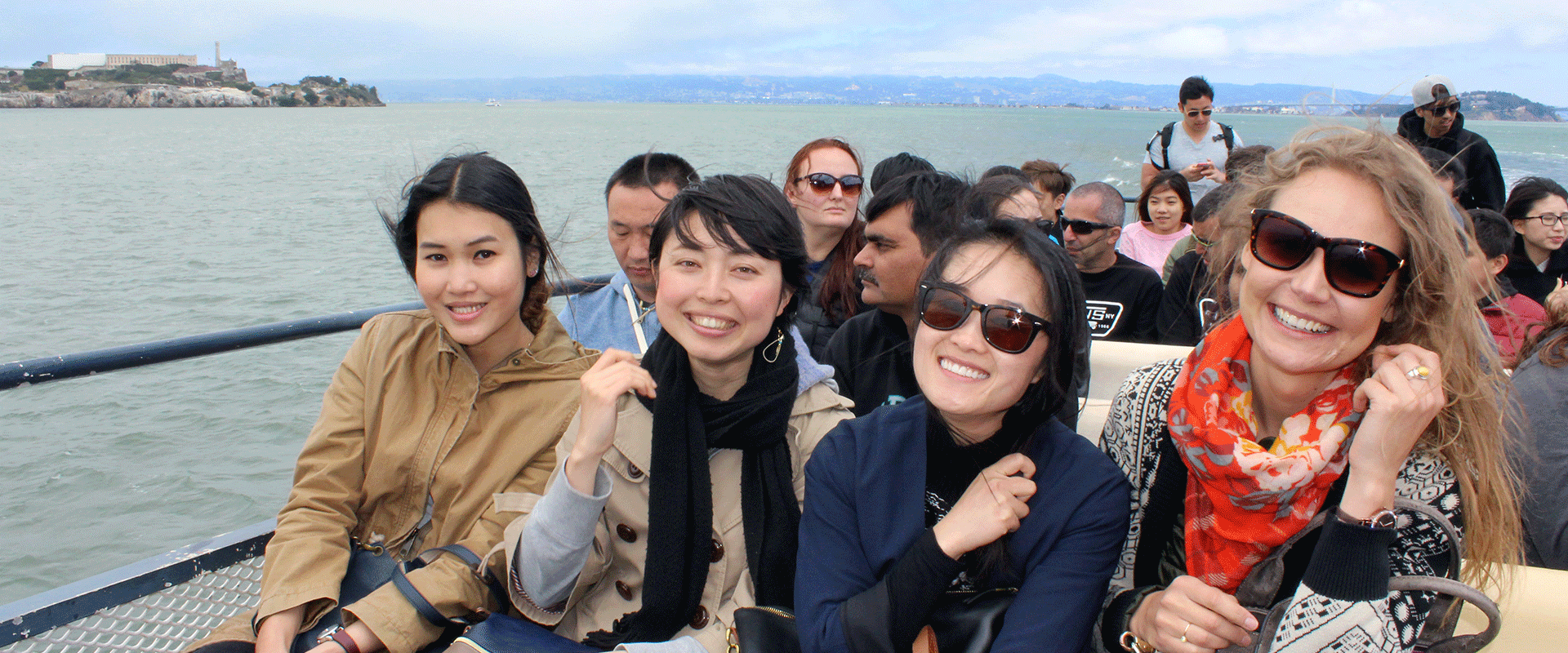 Visits and Activities
In addition to improving your spoken English and learning about San Francisco in class, you'll visit many unique and colorful San Francisco neighborhoods.
You'll also take a bay cruise on San Francisco Bay and under the Golden Gate Bridge. In the summer you'll see the San Francisco Giants play a baseball game in their beautiful stadium on San Francisco Bay. In the winter you'll see the champion Golden State Warriors play basketball.
What Students Say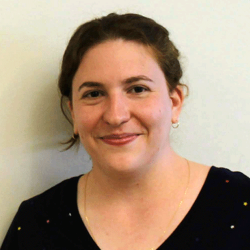 Marielle R. Côco, Brazil
"Besides realizing my dream to know San Francisco, I was able to learn the history of the city and to improve my English. The teachers are great. They have a lot of teaching experience, and they help a lot when students have difficulties. I've had conversations in Brazil where I've been told how much my English has improved."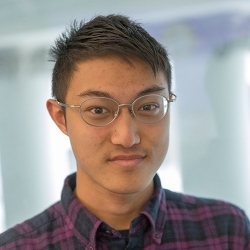 Jen Hua You, Taiwan
"This program improved my English speaking and listening skills and gave me more chances to travel around San Francisco including places that are not just tourist attractions. [It let us] both learn and travel as part of the program, and I think it was worthwhile."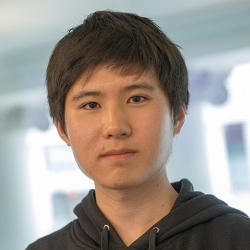 Gil Jae Lee, Korea
"Every week I had so much fun in the classroom and on field trips. The fact that the whole program was taken in San Francisco was just perfect."